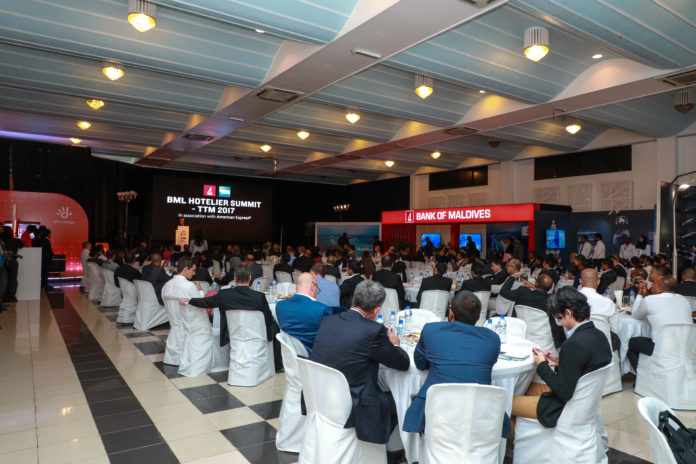 Maldives Getaways has officially kicked off Travel Travel Trade Maldives (TTM) on the 12th of July 2017.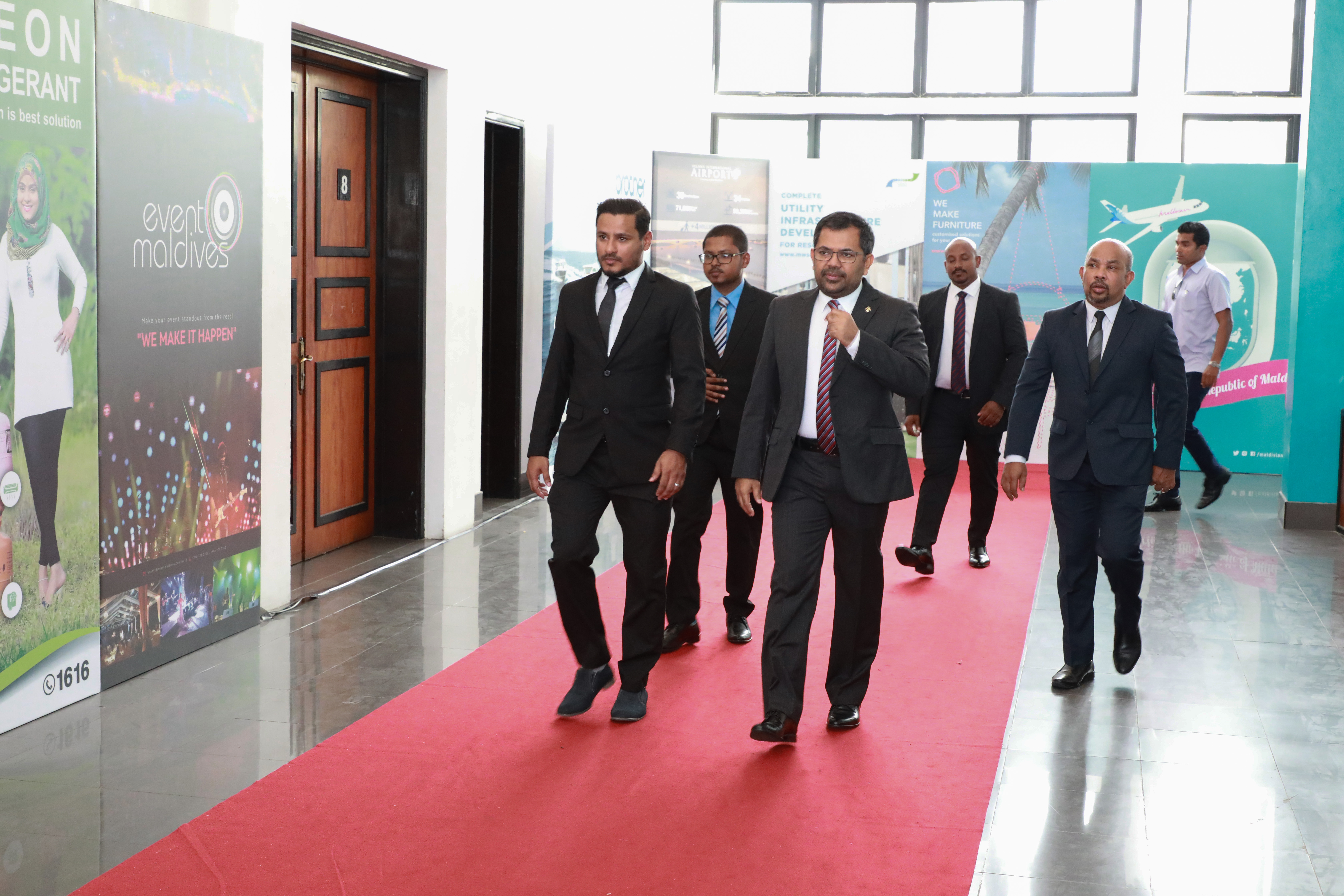 Based on four significant components, Chief operating officer of Maldives Getaways Dr Hussein Sunny Umar highlighted the reasoning of hosting TTM to reach the critical number of 2 Million tourist arrivals into the Maldives by the year 2020. The ceremony was led by chief guest Hon. Mr Moosa Zameer, Tourism Minister of the Maldives. Minister Zameer commented during the keynote speech on the importance of Travel Trade Maldives (TTM) bringing together Maldivian tourism industry stakeholders with a global network of travel agents.
The keynote was followed by the speech of Platinum Partner Mr Andrew Healy, CEO and Managing Director of Bank of Maldives. Mr Healy committed their support towards bringing 2 million tourists by the end of 2020. Motivational Champion Paul McNeive wooed the crowd with his words.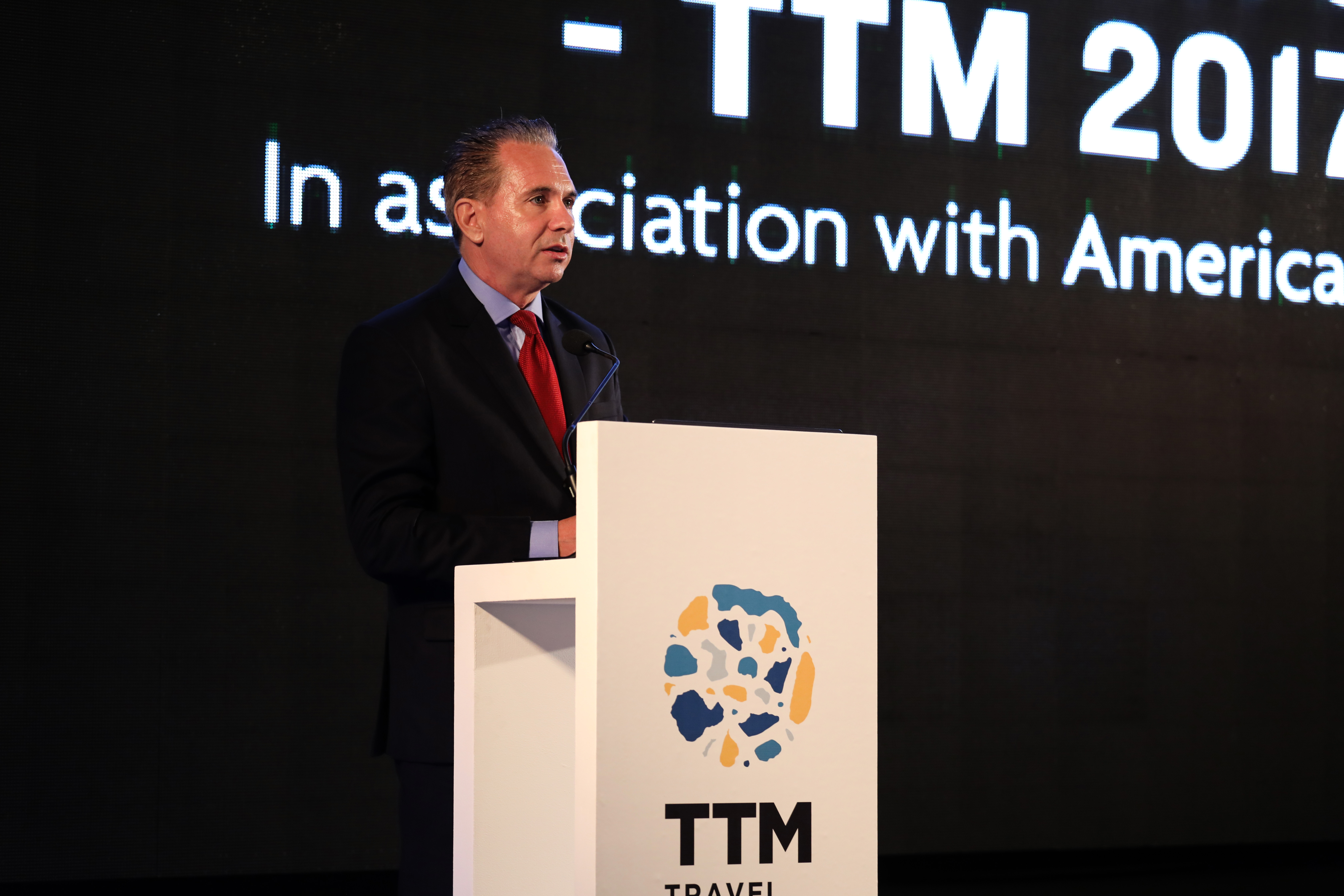 As a major component of TTM that connect the travel community of Maldives, Hotelier Summit- TTM began right after the Opening Ceremony of TTM at Dharubaaruge, Dhoshimeyna Maalan. With over 200 tourism professionals in attendance, attendees included resort and hotel general managers, resident managers, key hotel owners, International travel trade stakeholders and travel industry professionals.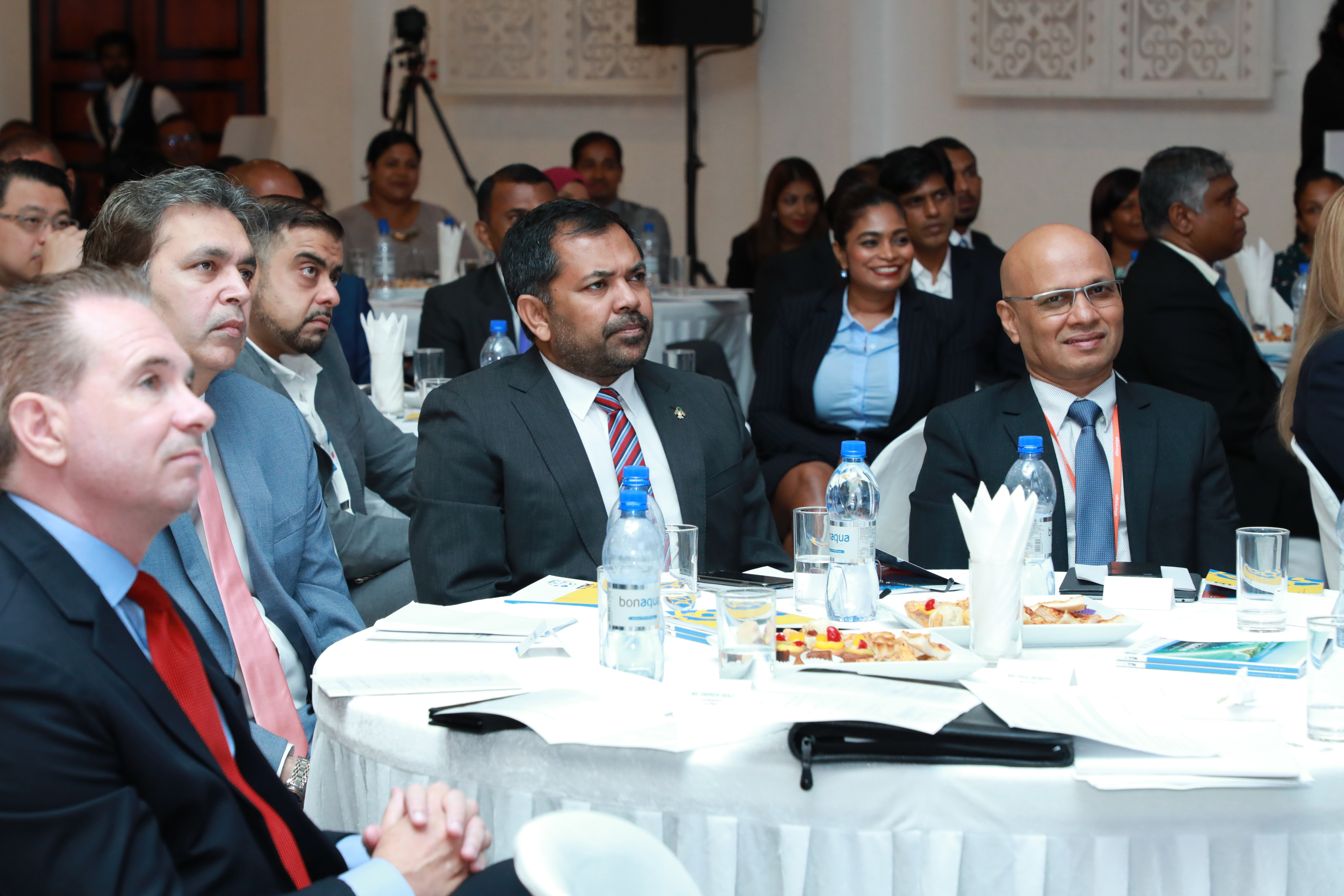 A total of 4 panels took place at the summit in which more than 80 general managers from resorts and hotels of Maldives took part in. Various topics discussed that are significant to the Maldivian tourism industry. Topics included Airport development, Airlines and LLCS, Travel Trends and Technology, Destination Marketing, Social Media & the role of tour operators. These topics were critically discussed and opened up for questions from industry experts specialised in their respective fields. A major focus of the summit was to address where the Maldives Tourism Industry is headed and how to think ahead.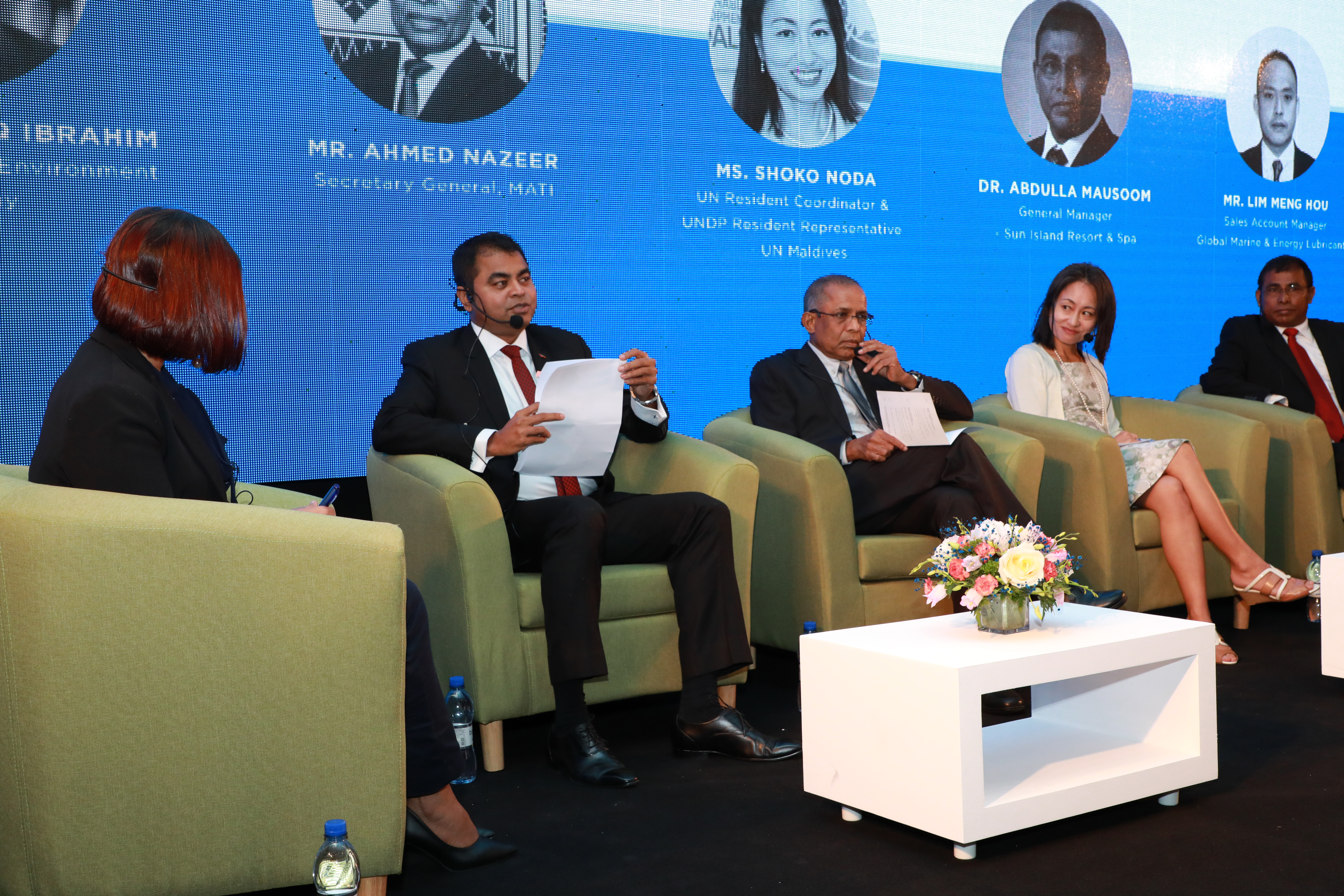 Simultaneously with the Hotelier Summit of TTM, the meetings component of TTM began at the National Art Gallery from 11 am onwards. International Travel agents and tour operators have been flocking the hall of the Art Gallery where deals and contracts are drawing up every 15 minutes with prescheduled meetings. Meetings are expected to go on until 6 pm on the 13th of July 2017.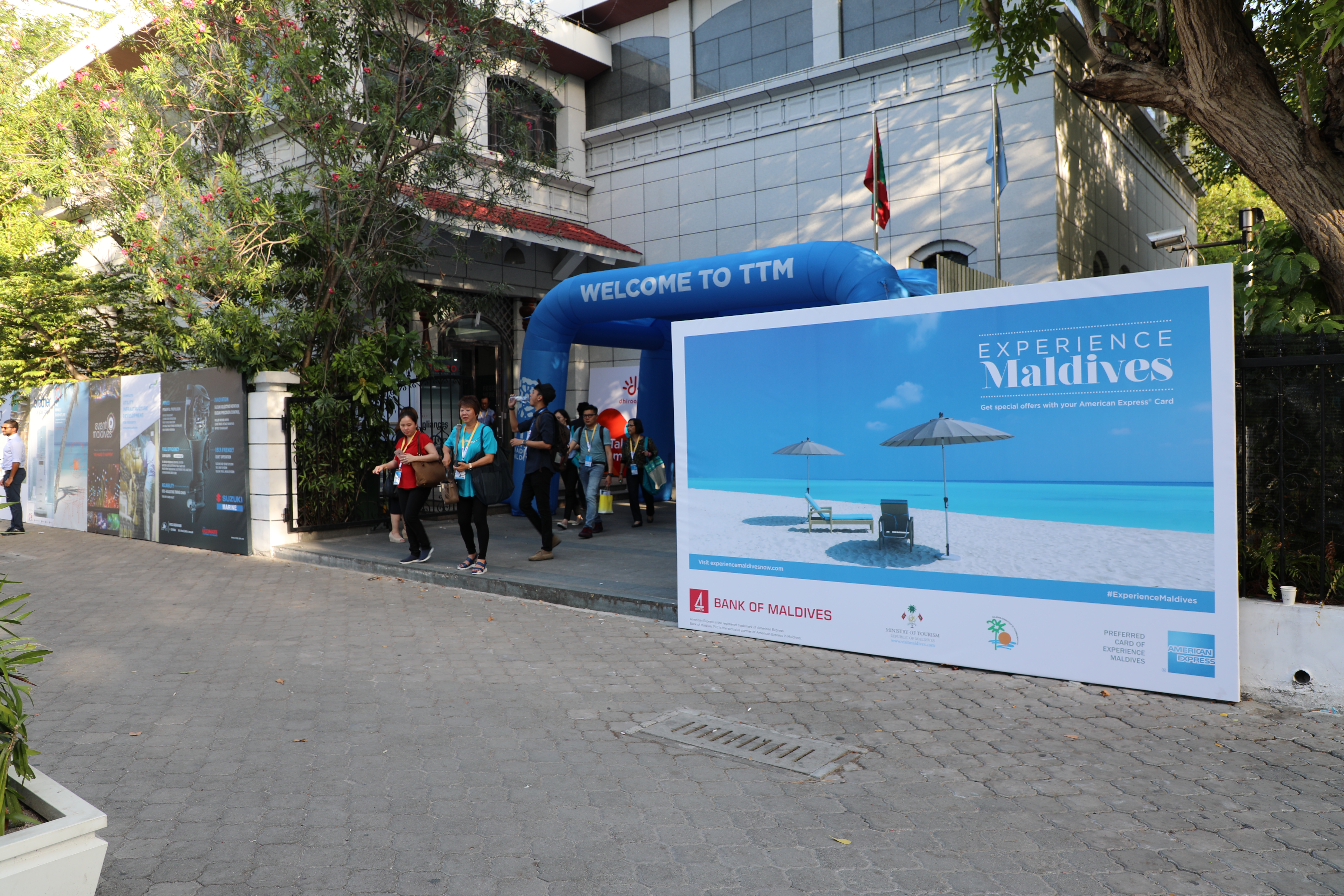 Adaaran Select Hudhuranfushi will be the host for TTM 2017 GALA Night. This event will be a social gathering of over 200 travel trade industry professional due to be held on the 13th of July 2017. While transfer to the resort is expected to depart starting 7 pm on the 13th of July, Tourism Career Fair will be held simultaneously at the National Art Gallery from 8 pm until 11 pm on the 13th of July.
Photo Credits: Dynamyst