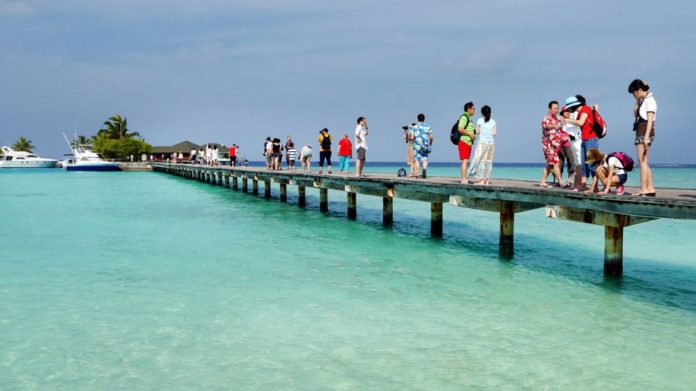 Ministry of Tourism stated that 1,484,274 tourists visited the Maldives in 2018. This is a 6.8% increase in comparison with the amount of tourists in 2017.
The greatest amount of tourists visited from Europe, occupying 48.9%, which equals to 726,420 tourists. The second highest percentage of tourists visited from Asia and The Pacific, taking up 41.9% or 621,438 visitors. Taking a look at the individual markets, China brought the most amount of tourists to Maldives in 2018, with 19.1% while Germany takes second place with 7.9%. Though China saw a gradual decrease in comparison to 2017, the remaining markets show positive growth in various numbers.
The minister stated that out of the total 44,860 beds in various tourism facilities, 41,877 beds were operated with the total bed nights adding up to 9,471,715 in 2017.