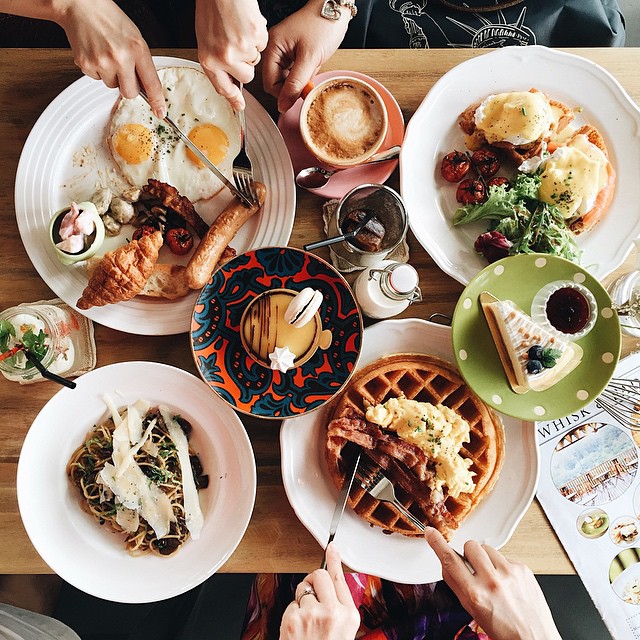 The greater Male' region in Maldives is brimming with new restaurants and cafés from classic locale to trendy spots. These are some restaurants and cafés that our team at Corporate Maldives personally recommends and ask our readers to look forward to during 2019.
1. Habibi Cafe' & Bistro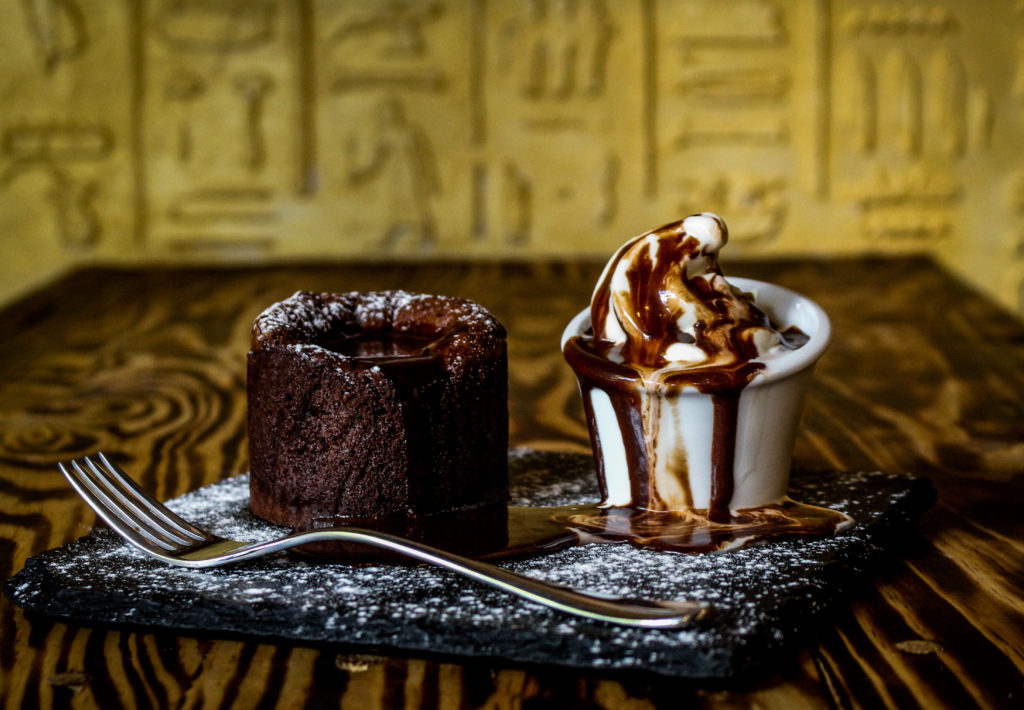 Habibi cafe' & Bistro, Located in Bodufungadu Magu is popular for their special Arabian Cuisine and concept along with a hint of French cuisine. The theme was mainly set based on their Egyptian Chef Amr's specialty.
One of the best-selling beverages of Habibi is their karak chai. Karak chai is a special aromatic tea served with a complimentary chapati, neutralizing the teas' flavor. Additionally, their soft serve ice creams give you a homemade feel as it is made by chef Amr with varieties such as chocolate, vanilla, chai and dates.
"Habibi is a friendly place where anyone can go and eat," said Mr. Hisham Ahmed, Owner of Habibi Cafe' & Bistro. "Especially for food enthusiasts and people who love food."
2.Bread Matters Urban
Bread Matters greet their customers with a smile. Along with the expansion of Bread matters in Hulhumale', they are also available in the Male' City as Bread Matters Urban, situated at Boduthakurufaanu Magu across Filigas Magu.
Bread Matters Urban has a wide range of selection in their menus with the best all day meal options. Some of their amazing food options include a fresh batch of tandoori sandwiches baked in focaccia bread and the Singapore Chicken Rice as well as the Waffle Chantilly, topped with berries and whipped cream.
3. Maagiri Coffee Curve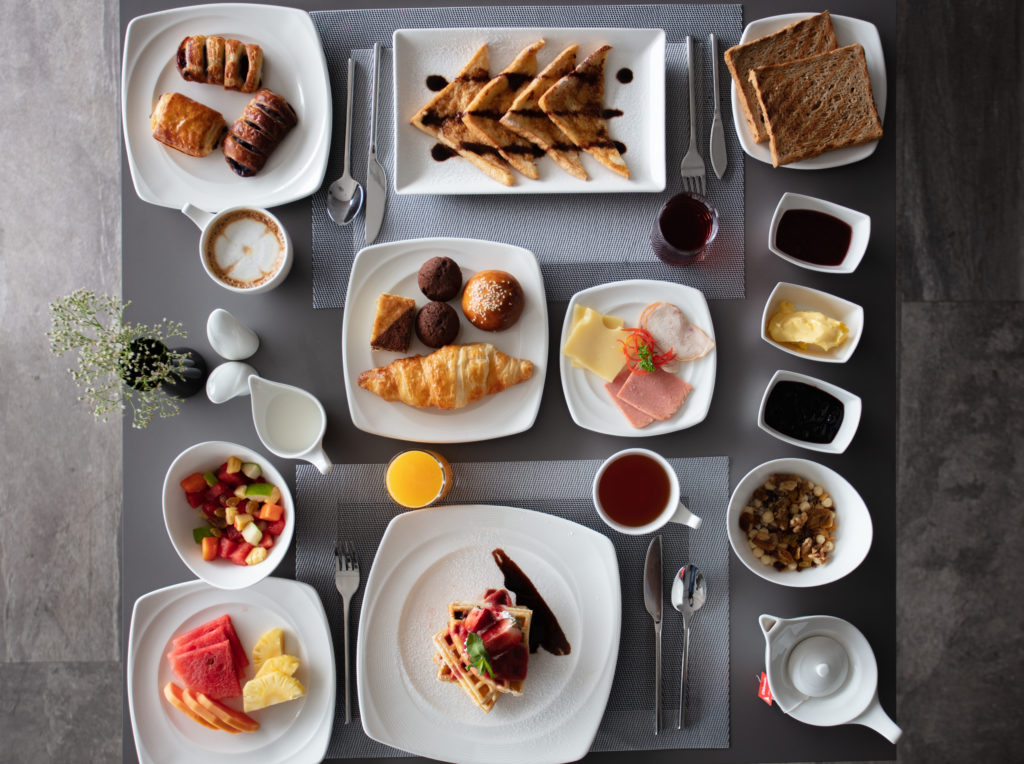 Maagiri Hotel offers luxury and comfort for their customers and is located in one of the prime sites of Male', Boduthakurufaanu Magu.
Maagiri Coffee Curve is mainly focused on the takeaway pastries, sandwiches as well as other snacks.Maagiri is also introducing an endless variety of authentic Indian food. The hotel also serves quick wraps and sandwiches as well as theme night dinners with live music.
"We will strive to be the best in terms of lodging and food available in Male'," said Ms. Shirmeen Ibrahim, Operations Manager at Maagiri Hotel.
4. Muarni's Sandwicherie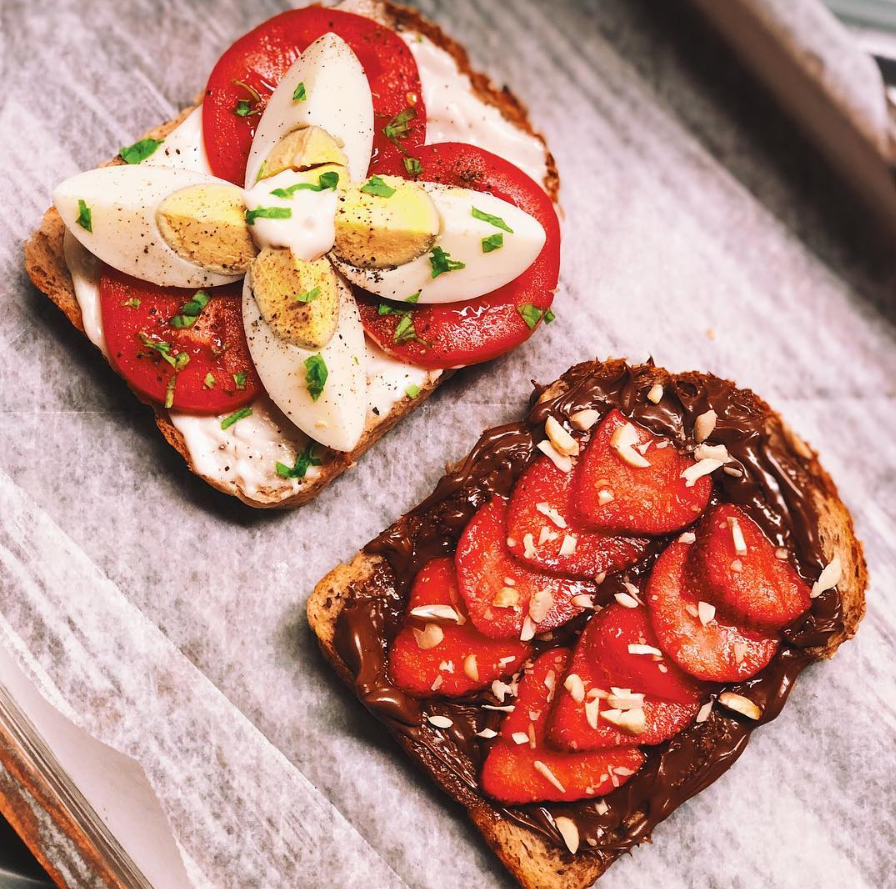 Muarni's Sanwicherie is a cozy cafe' restaurant situated at the west side of Janavaree Magu. They offer "joy" with their coffee varieties and sandwiches.
A must-eat at the Muarni's include their Classic Grilled cheese available in both smoked beef and roasted chicken flavors as well as their Open Breakfast Sandwiches, followed by Chocolate Dynamite Cake and Oreo Fudge Brownies with Ice Cream and chocolate syrup on top.
"This is your kind of place," a spokesperson of Muarni's Sandwicherie said. "Come, have a treat and pamper yourselves."
5. Brine Café & Restaurant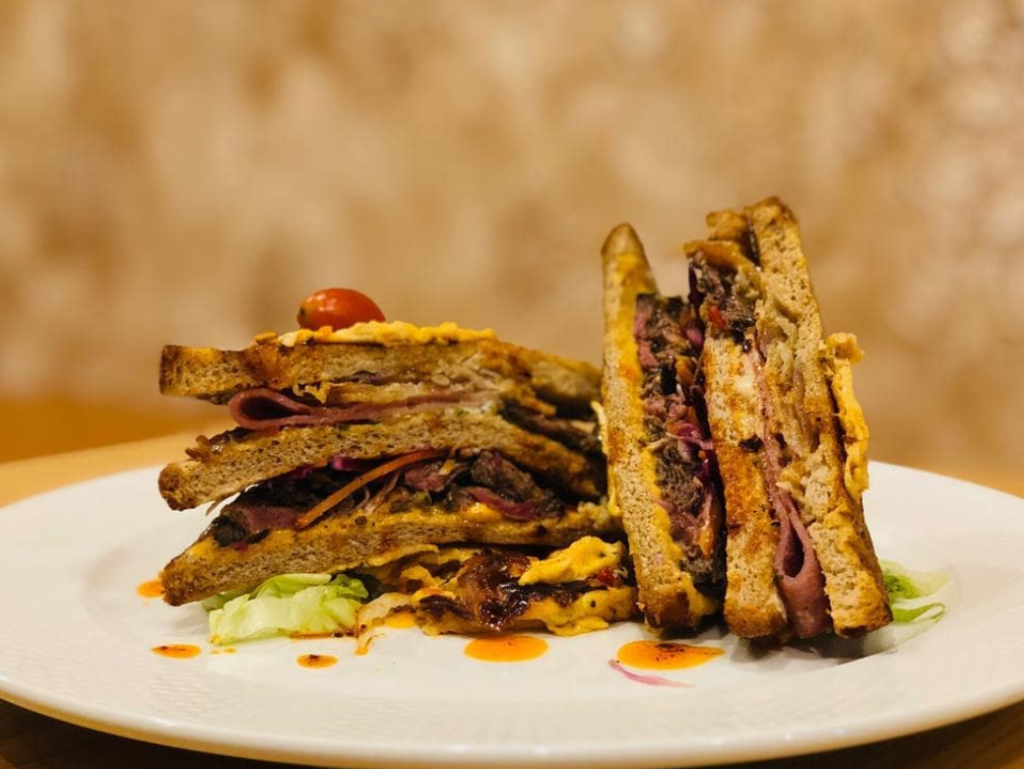 Brine Café & Restaurant, ideally situated on the 10th floor of H.Park Side was inspired by their location and view. The urge to bring out a different concept as well as to be accepted by customers led Brine to innovate new ideas
With a vision to introduce a new menu, Brine began with fast foods and Mexican-themed dishes. One of their very specials include the BRINE- WICH, bathed in egg wash and slightly fried to bring an additional crunch as well as their Double Decker Beef Burger.
"What is popular at Brines?" Brine Café's Operation Manager asked. "Everything!"
6. Gloria Jean's Coffees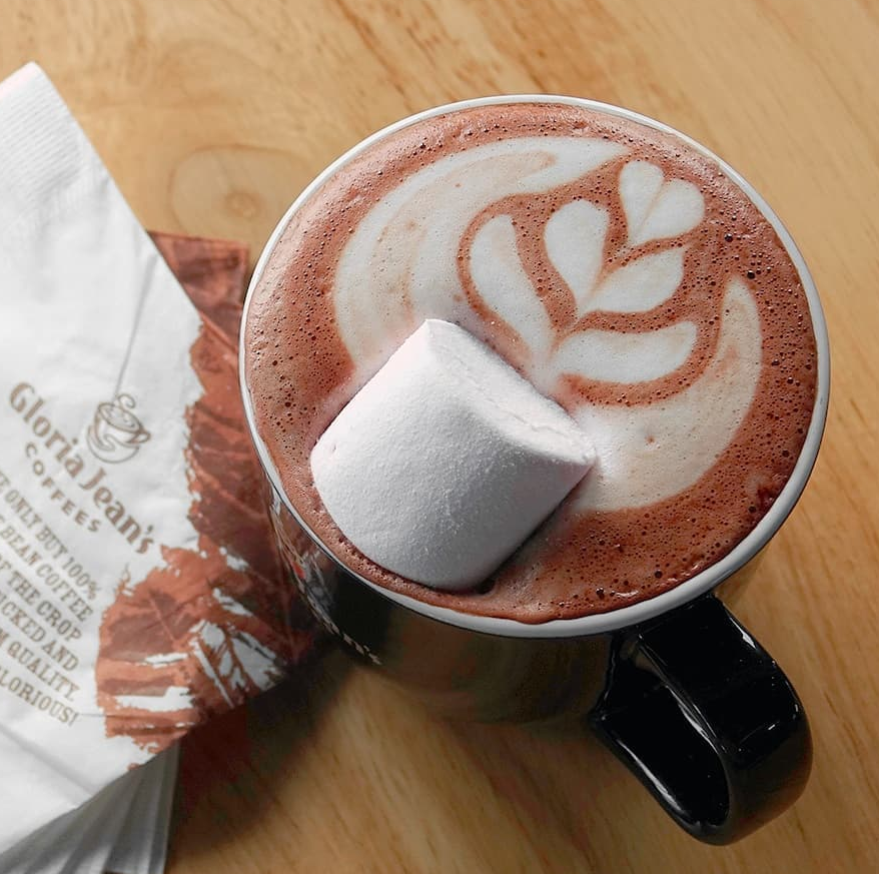 Gloria Jeans's Coffees is the first international coffee brand to be opened at the Male' City. The new outlet of Gloria jeans is situated at H.Suez, opposite Velaanaage.
Although the main highlight of Gloria Jeans is coffees, Signature Ice Teas and Shortbread cookie & caramel chiller. They also have their specialty Seafood Agli olio and Nutella cookies.
"Together is better," said Mr. Saneeh Anwar, Director of Marketing & Brand Development at Gloria Jeans Coffee.
7. Oishii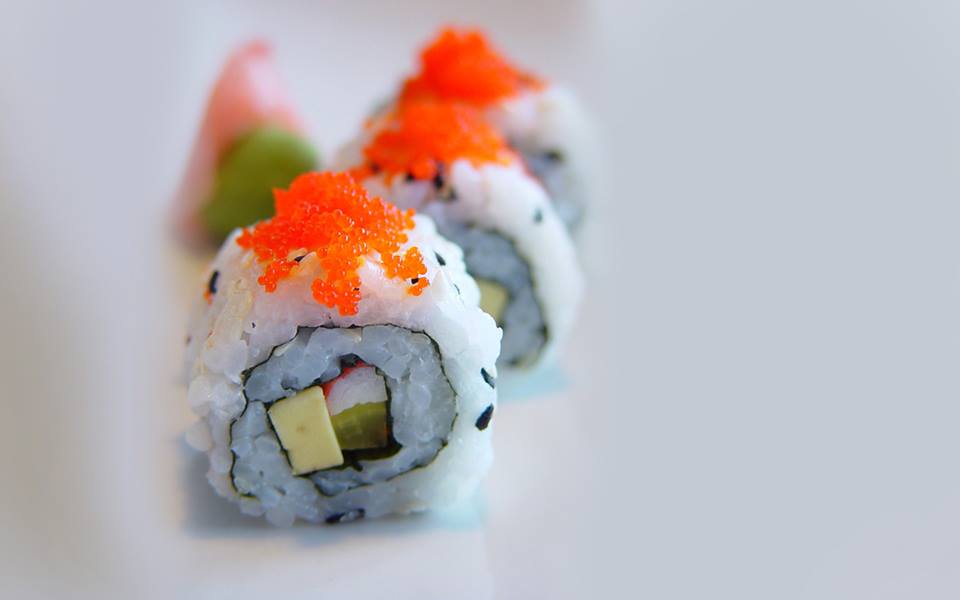 Oishii is a unique experience for Maldivians. They can be found at the Lot 10489 Ground Floor of Nirolhu Magu at Hulhumale City.
It is said that all of Oishii's signatures dishes like rolls and fusions are made by using secret sauce aimed to make their customers crave for more. Additionally, Oishii serves a very special Unagi Wagyu Beef as well as Black Cods, which is only available there itself.
Owner of Oishii, Chef Fatheen said that they want to give a unique experience for Maldivians and further mentioned that they would also be introducing live cooking.
8. Thazky Rooftop
Thazky rooftop, situated on the 10th floor of Surview Hotel Raalhugandu is known for their sophisticated and relaxed ambiance. The origin of Thazky was inspired by the "Bridge View" concept which is now an amazing experience with their three deck rooftops.
The trending specialty of Thazky includes their special Red Burger, Kebab Chicken Wraps, Hazelnut Latte, and Creme Brulee Latte. Further, the new menu of Thazky highlights their Salmon Steak with Couscous and Curried Yogurt Sauce and Korean Beef with Garlic Rice.
"Never miss the beautiful view while you are dining at Thazky rooftop, and it's open for all'' Mentioned Mr. Ahmed, Assistant Manager of Thazky.
9. New Port View
Newport View is situated at the prime area of Male' City along the Bridge viewing platform.
Newport view is the center of attention for their International themed buffets which switches from Mexican, Sri Lankan and Maldivian cuisines. One of their most exciting concepts is their seafood palette where fishes, lobsters and crabs are taken live from tanks and served as authentic dishes.
10. La.B Bistro
La.B Bistro, formally known as La Boulangerie in G. Bodufenvalhuge, Rah Dhebai Magu is a French-themed bistro cafe' known for its' European culture.
La.B Bistro offers local twists incorporated into their French-based baking and makes unique items like Bambukeyo Bondi Bai Puff, served with homemade coconut ice cream. Along with their breakfast and lunch menu, They have an amazing collection of macaroons and various desserts in different flavors.
"We encourage people to drink tea and pursue healthier options along with sweet dishes to complement," said Mr. Salman, Owner of La.B Bistro.
With a large assortment of cafes and restaurants to choose from, wait no more. Call up your friends and arrange a hangout at one of the aforementioned spots and make enjoyable memories.