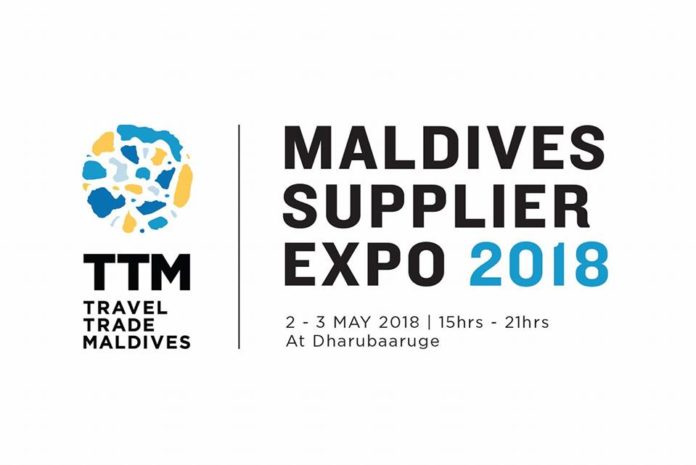 Maldives Supplier Expo is an invitation-only event, where exhibiting companies can expect to meet key decision makers including engineering directors, procurement managers and Chief Financial Officers from all over the Maldives. Maldives Supplier Expo is first of its kind, which will be held during TTM 2018 from 2 – 3 May 2018.
Indeed, a total of 1000+ key decision makers and purchasing chiefs from over 150 resorts plus leading companies of Maldives are expected to pass through the doors of Maldives Supplier Expo to visit and network with the exhibitors of Maldives Suppliers Expo.
Much like TTM Prescheduled Meetings, Exhibitors will be able to set meetings well ahead of time to ensure maximum time is being spent networking with potential clients.
Below are some of the key highlights:
First of its kind which will be an invitation-only networking event solely for suppliers to be held in the Maldives
TTM Supplier Expo is set to see over 50 International and local tourism-related suppliers.
Visitors will be able to source all ranges of products and services required for hotel and resort operators in the Maldives
Exhibitors & Visitors can pre-schedule meetings via a special software before the event begins
It would give potential buyers an excellent opportunity to get an overview of offers for the industry.
This would include accommodation, transport, catering, F&B related suppliers such as beds, benches, chairs, floor coverings, glass tables, hot tubs, lamps, plastic chairs, pools, slides, tiles, garden furniture and such.
Exhibiting companies are guaranteed to meet key decision makers including engineering directors and procurement manager from all over the Maldives.
Organizations and their marketing departments are always looking for opportunities to expand their brand and build awareness.
Maldives Supplier Expo will give you the much-needed brand exposure & awareness
"Maldives Supplier Expo Guide" will have the profiles of suppliers as well as product details & will be distributed to all key stakeholders across the Tourism community of the Maldives and key travel trade shows across the world.
The Maldives is internationally renowned for its world-class tourism products. With over 125 resorts already in operation and 50 more planned by the Maldivian government to be operational before the end of 2018 clearly shows the need for a supplier engagement event hence, TTM Supplier Expo. TTM Supplier Expo will act as an innovative marketplace dedicated exclusively to industry professionals. This would be a complete event that promotes the entire value chain, capitalizing on the supplier side while promoting the dynamism of Maldivian demand worldwide.
To exhibit please send an email to ttm@traveltrademaldives.com or contact +9603011720
For more information please follow our event link on facebook: https://www.facebook.com/events/934396566713913/