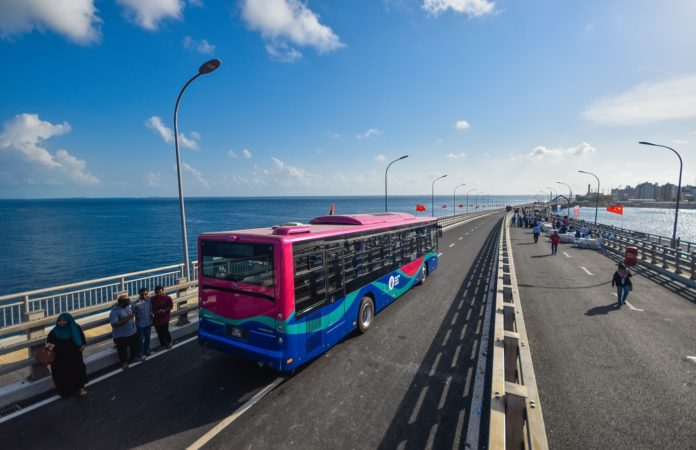 Maldives Ports Limited (MPL), operator of the Male-Hulhumale bus stated that from 1st January 2019 onwards, a bus fare of MVR 10 will be collected from all passengers that board the bus. Since the 9th of September, MPL has been providing the services without collecting any fees from passengers.
Chief Operating Officer of MPL, Mr. Shahid Ali declared that the government has issued the permission to collect fares for providing the services and that even MVR 10 from each passenger isn't enough to make ends meet, and hence, more ways to do so will be discussed with the government.
He explained that the fares will be collected through a TouchLink card which will be available for sale for a price of 20 MVR in the Greater Male bus terminal, Hulhumale's Main bus stop and the 2nd bus stop of N1. Top Up services will also be made available on the same day. The sales of the card will begin on the 26th of December.
Mr. Shahid further expressed that rather than both MPL and MTCC providing bus services in Male, it will be more profitable if one company did so. He added that discussions are ongoing regarding the matter and a decision will be made based on the conclusions of the discussions.