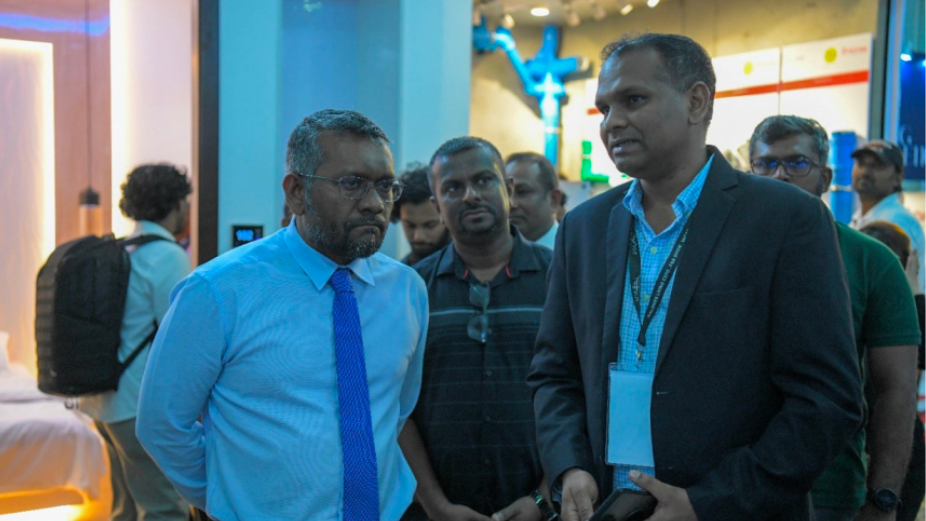 The 10th edition of the Maldives Living Expo is currently ongoing in Male' City.
On Thursday afternoon, Economic Minister Fayyaz Ismail inaugurated the expo, which is being held in Dharubaaruge from 15th to 17th December.
Maldives Living Expo, organized by local event management company Highrise, offers a platform for real estate companies to showcase their offerings.
This year's fair will feature 35 real estate enterprises, both local and international. This includes Ooredoo, Proxy Home, Mohan Mutha Exports from India, The Creek View, and Housing Development Corporation (HDC).
Tata Housing LuxaOne is the primary sponsor for this year's expo, while supporting sponsors include HDC, the Housing Ministry, and Business Center Corporation (BCC).
Highrise has been organizing the Maldives Living Expo since 2013.