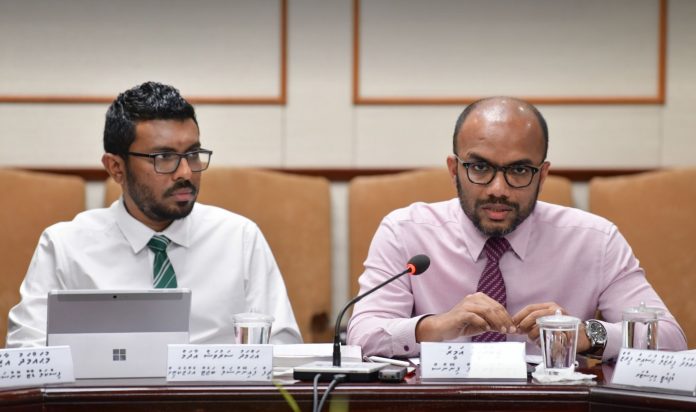 Finance Minister, Ibrahim Ameer has stated that only 11 out of 23 state-owned enterprises (SOE) have been making profits.
Speaking at the Majilis Budget Committee, Minister said that changes will be brought to the SOE management after a given time if no improvements are made.
"SOE managements have to change their mindset and expect the government to back their investments. A specific budget is allocated for each of these enterprises. It's their job to utilize and increase the investment without the financial support of the government," the Finance Minister noted.
The Minister also highlighted the auditing process of HDC which has been ongoing for the past year.
"HDC is one of the SOEs which has the largest asset of Maldives. Yet their operation shows that the corporation tends to overtrade in their projects. They have been given the Sovereign Guarantee by the previous administration on projects that were not feasible. The corporation has overtraded on projects that can be done for MVR 1200 with MVR 2000."
The Minister remarked that they are currently working on identifying the contingent liabilities of given Sovereign Guarantees and intend to decrease the amount with limits set.