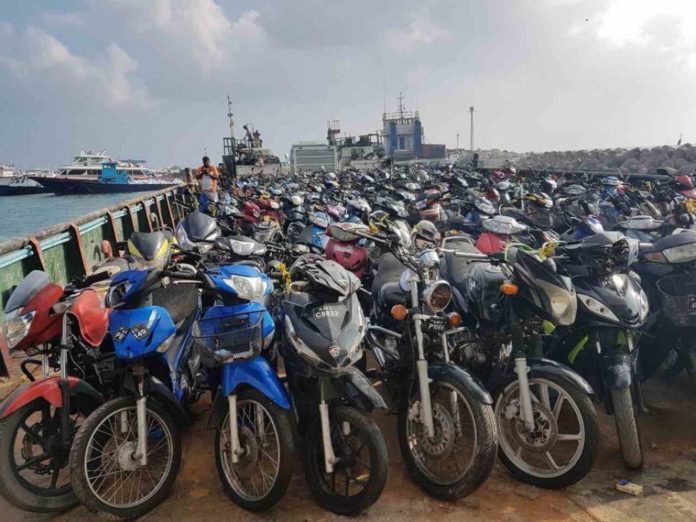 Maldives Inland Revenue Authority (MIRA) has recorded a 13 percent increase in the revenue collected as Vehicle Fee.
According to MIRA, MVR 40 million has been collected as vehicle fee within the past five month while MIRA collected MVR 35 million during this period in 2017, which is a 30 percent increase. MVR 6.6 million was collected as vehicle fee in June 2017, whereas MVR 8.8 million was collected this June.
Although vessel fee received during 2017 was at MVR 12 million, the number increased to MVR 13 million this year. However, vessel fee has noted a decline this June compared to that of last years as the number decreased from MVR 2 million to MVR 1.8 million.
As revenue from vehicle fee increases, we see an increase in number of vehicles imported. Majority of the vehicles imported are motorcycles.