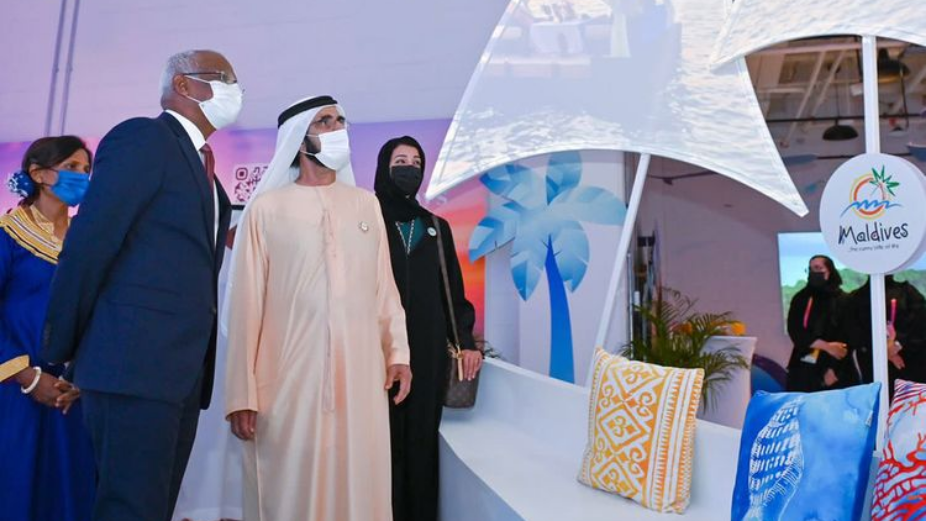 The Economic Ministry has stated that 175 investors will be taking part in Maldives' investor forum to be held at Expo 2020 today.
According to Yusuf Riza, Expo Commissioner General and Permanent Secretary of the Economic Ministry, various discussions will be held at the forum regarding the available investment opportunities in the Maldives.
Economic Minister Fayyaz Ismail has stated that during the forum, discussion topics will include investment opportunities in the tourism sector, renewable energy, mariculture, and transshipment. Information will also be shared regarding resort development opportunities in the Maldives.
The investor forum is scheduled to commence at 1000hrs today. Apart from President Ibrahim Solih, Economic Minister Fayyaz Ismail, Tourism Minister Dr. Abdulla Mausoom and Planning Minister Ahmed Aslam will be participating and providing information to investors.
Investors from both the UAE and other parts of the globe will also be taking part in the forum.
Expo 2020, commenced in Dubai on 1st October 2021, is one of the biggest expos in the world. This year's expo aims to bring together and showcase groundbreaking ideas and innovation in one place through the theme of 'Connecting Minds, Creating the Future' to create a positive impact in the world.