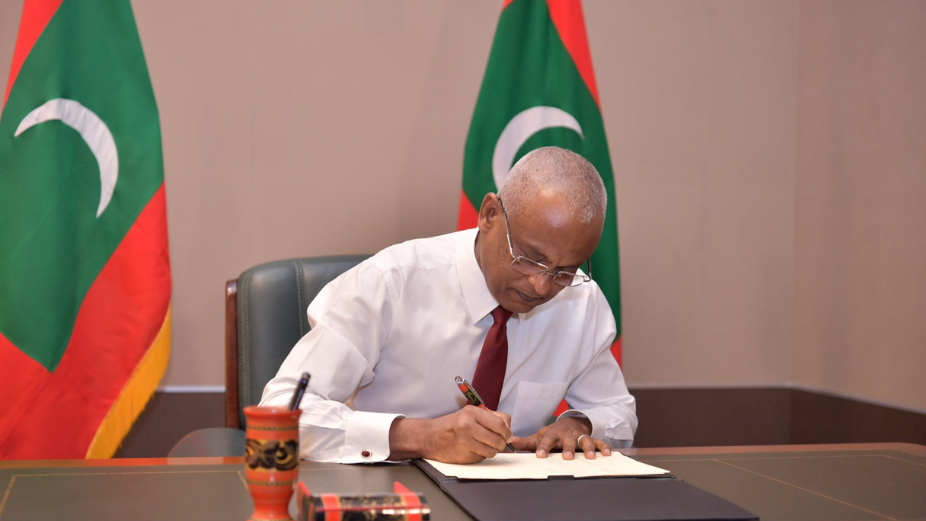 President Ibrahim Mohamed Solih on Sunday ratified the first amendment to the Fisheries Act of the Maldives (Act No. 14/2019). Parliament passed the amendment in the 22nd sitting of its second session on Thursday, June 30, 2022.
The amendment rephrases Section 56 of the law to remove the Maldives Transport Authority from the list of agencies mentioned in the section pursuant to the repealing of the Maldives Transport Authority Act (Act No. 3/2016) on December 13, 2021. The section now mandates the relevant ministry to, in consultation with the Maldives National Defense Force (MNDF), Coastguard, the Maldives Police Service (MPS), the Maldives Customs Service, and other relevant agencies, formulate and enforce a monitoring, control, and surveillance system for monitoring and controlling fishing according to this law.
Upon ratification, the act was published in the Government Gazette and is in effect.