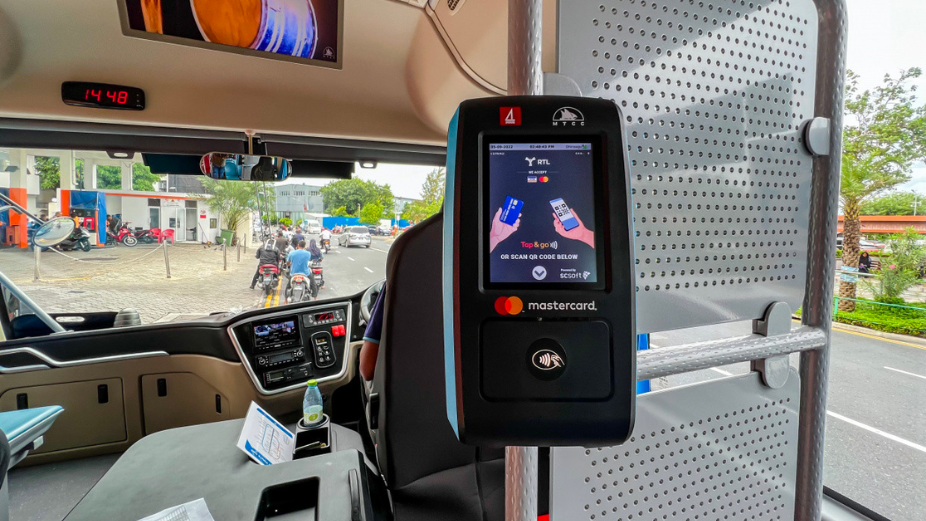 Maldives Transport and Contracting Company (MTCC) has announced a two-day trial run to test the use of MasterCard and Visa card on RTL buses.
The trial run is scheduled from 1st to 2nd January 2023 in Male' City. According to MTCC, the two-day service trial will be conducted on the Male Bus R10 (Orchid), R11 (Ameenee) and R12 (Sosun) routes only.
MTCC revealed that they are conducting this trial to test the system before they go live. MTCC stated that it will inform the public once the date for going live is confirmed.