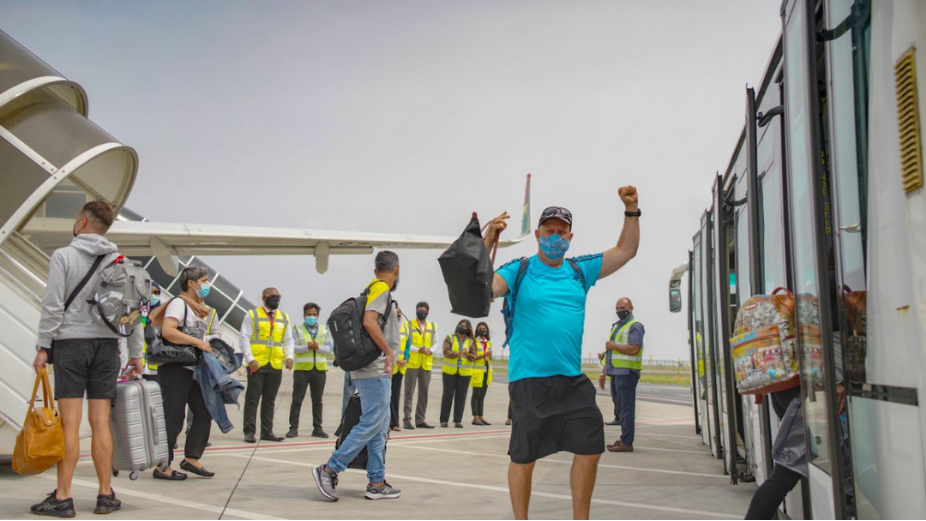 During the event held to welcome the 1.3 millionth tourist arrival of the year, Minister of Tourism Dr. Abdulla Mausoom revealed that they remain hopeful to achieve next year's target, set at two million.
Secretary General of Maldives Association of Tourism Industry (MATI), Ahmed Nazeer revealed that it is likely that the target is reached and it is good news for the Maldives as almost everyone is currently in the tourism sector; resorts, guesthouses and safaris. He added that everybody is looking forward to see more and more tourists coming into the country. I think it is a good target and we hope we will get there, said Nazeer, who added that despite the hurdles of Covid-19, the country's occupancy rate is well above 90 percent.
Minister Mausoom highlighted that Maldives welcomed the greatest number of tourist arrivals on a single-day basis, since borders were reopened in 2020. He added that the achievements of the tourism sector can only be credited to the hard work of all industry officials, partners and employees in unity.
Tourism Ministry with Visit Maldives also launched a campaign named "I'm Vaccinated". The purpose of this campaign is to promote the initiatives taken by Maldives to remain as of the safest destinations in the world for travelers.
With more and more charter flights also being in operation, number of tourist arrivals are expected to soar this upcoming year.