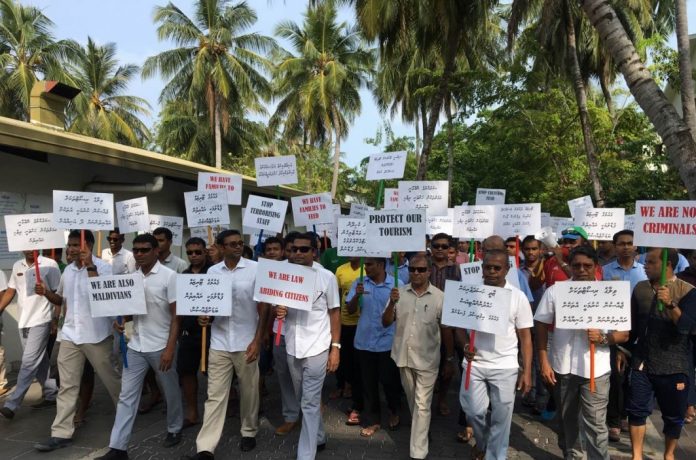 Maldives Monetary Authority (MMA) stated that 20% of the businesses operating in the tourism sector continued its operations without dismissing employees or cutting wages due to the COVID-19 Pandemic.
MMA has published its business survey report for the second quarter (Q2) of 2020 revealing that the employment index had declined to -74. This represents layoffs in employment. MMA further stated that the percentage of businesses with no reported change in employment level stands at 26%.
According to the report by MMA, the index for wages and other labor costs decreased from 75 points to -78 for the second quarter of 2020. This decrease in points indicates salary reductions.
Due to the temporary suspension of businesses and the decline in demand, businesses have quickly reacted to the significant fall in revenue generated within the industry, resulting in lower levels of employment rate.
The average room rate has also significantly declined during the first quarter of 2020 from 20 points to -98. Also, the index for the payments made by businesses have dropped to -57 while capital spending, further fell to -68 points.
According to the reports by MMA, the revenue for the tourism sector is expected to rise in the third quarter (Q3) of 2020. The authority also expresses uncertainty by reflecting on the current situation of the tourism sector amid pandemic. The expected indexes for employment, wages, capital spending, financial situation, and the overall business situation has accounted for a negative outlook for the third quarter of 2020. This is expected asuch due to the border restrictions from around the globe.
The global pandemic has severely affected the economic growth of the country with a numerous amount of employees in the tourism sector being dismissed from their positions/put on no play-leave. These actions have output financial struggles for the families of these employees.