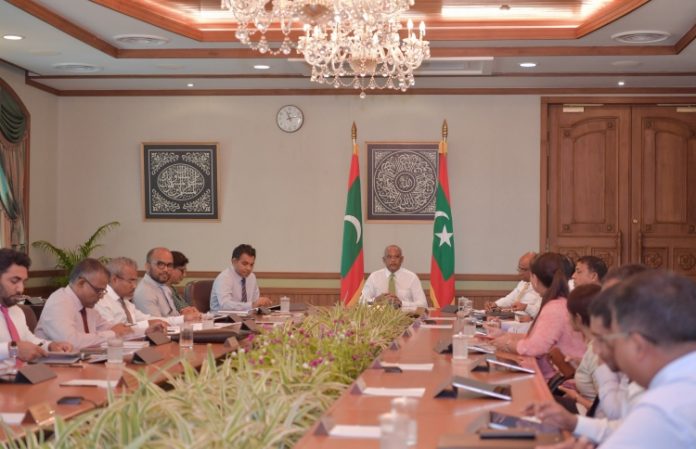 As a precautionary measure against the COVID-19 pandemic, the cabinet today (17th March) has finalized to cut the wages of political positions by 20% and to close all government offices for a week.
The government offices will be closed from 19th – 26th March.
In addition to this, the government has also decided to reduce the government expenditure by MVR 1 billion.
President Ibrahim Solih has previously stated that if the tourism industry continues to fall due to the spread of COVID-19, government revenue for the year is expected to lose around USD 135.9 million (MVR 2.5 billion) to USD 446 million (MVR 6.9 billion).
There have been 13 cases of COVID-19 in the Maldives, and the government with relevant organizations have been taking necessary measures to prevent the further spread of the virus.