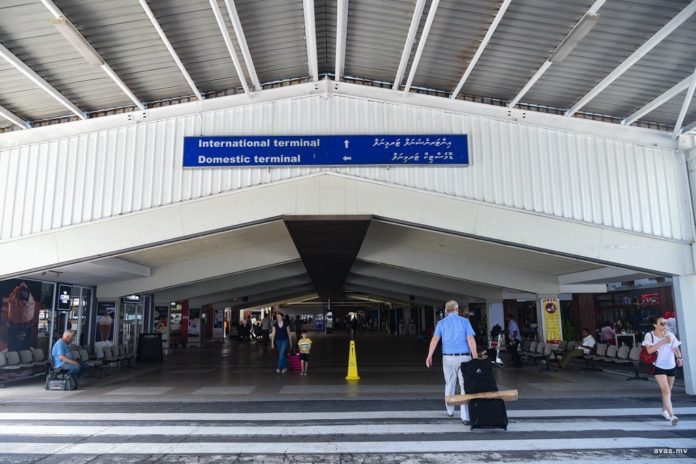 Velana International Airport (VIA) collected 21.4 million dollars as airport development fee last year.
The government started charging airport development fee from tourists starting May of 2017. Airport development fee was charged as means to increase government revenue.
According to statistics reports from Maldives Inland Revenue Authority (MIRA), 21.47 million USD was collected as airport development fee last year, which is 329.9 Maldivian Rufiyaa.
USD 25 is charged as airport development fee from every foreigner who travels from VIA, and USD 12 is charged from every local. Persons with diplomatic immunity is exempted from this tax.
In addition to airport development fee, a total of USD 45.8 million has been collected as airport service charge, which is 703.2 million Maldivian Rufiyaa.
The government has received a revenue of 15.18 billion Maldivian Rufiyaa from MIRA last year, with a staggering 6.8 billion Rufiyaa collected from Goods and Services Taxes.