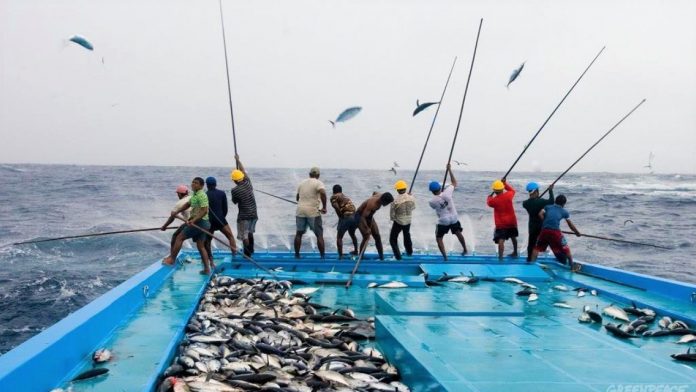 The Managing Director of MIFCO, Ismail Fauzy has revealed that 21,000 tonnes of fish have been bought from fishermen so far in 2020.  This is 44% of the fish bought in 2019 by MIFCO, which totalled to 48,000 tonnes.
Ismail Fauzy, who stated that fishing in the country is going well similar to 2019, informed that there is MVR 18 million owed to fishermen. The company is facing difficulties in paying the fishermen on time but the amount will be issued within 2 weeks, he said. MIFCO has issued around MVR 420 million to fishermen so far.
According to Fauzy, after the works of boat loading in Kooddoo concludes, the remaining payment can be made. He further revealed that MVR 70 million, which was owed to fishermen before the lockdown period, has been repaid during the lockdown. The remaining MVR 18 million is the payment of the past 9 days.         
To repay loans taken from the banks, MVR 5 million is repaid per month by the company and the full amount will be repaid within the next year. After this, the company will be able to finance more materials and strengthen operations.