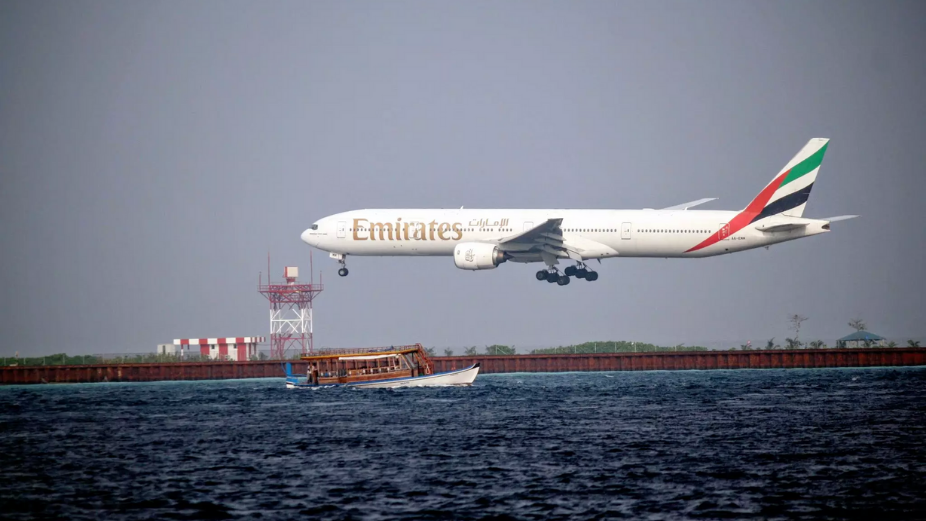 The latest tourism status update by the Ministry of Tourism reveals that there are currently 28 airlines operating flights to and from Maldives.
Of this, major international schedules airlines operating to the Maldives include Emirates (30,567 passengers), Qatar Airways (20,999), IndiGo (18,998), GoAir (17,715) and Aeroflot (16,623).
After temporarily closing its borders to curb the spread of the COVID-19 pandemic, Maldives reopened borders to all nationalities from 15th July 2020. All visitors are granted a 30-day free on-arrival visa with a confirmed booking for a stay at any registered tourist facility in the country.
The halt in tourism activity caused by the border closure resulted in catastrophic consequences for the Maldivian tourism industry. However, signs of recovery are steadily emerging.
From 1st January 2021 to 17th February 2021, a total of 147,744 tourists arrived in the Maldives. However, compared to the same period in 2020 whereby a total of 263,007 tourist arrivals were recorded, this shows a contraction of 43.8 percent, largely attributed to the effects of the prevalent pandemic.
The full list of airlines currently connecting Maldives to the world is as follows:
British Airways
Edelweiss
Lufthansa
Azur Air Russia
Turkish Airlines
Qatar Airways
Fly Dubai
Emirates
Etihad Airways
GoAir
IndiGo
Air India
Srilankan Airlines
Aeroflot
SpiceJet
Azur Air Ukraine
Air Astana
Air Seychelles
Silk Air
Air France
Gulf Air
Austrian Airlines
Condor
Air Vistara
Uzbekistan Airways
Ukraine International Airlines
Scat Airlines
Gullivair