Travel Trade Maldives (TTM), the largest tourism fair held in the Maldives, concluded the annual TTM Gala Dinner Night on the 2nd of May, celebrating a successful end to the second day of pre-scheduled meetings. All participants of TTM 2018, including exhibitors and visitors, both local and international, as well as the partners for TTM 2018 attended the special dinner hosted by Adaaran Select Hudhuranfushi.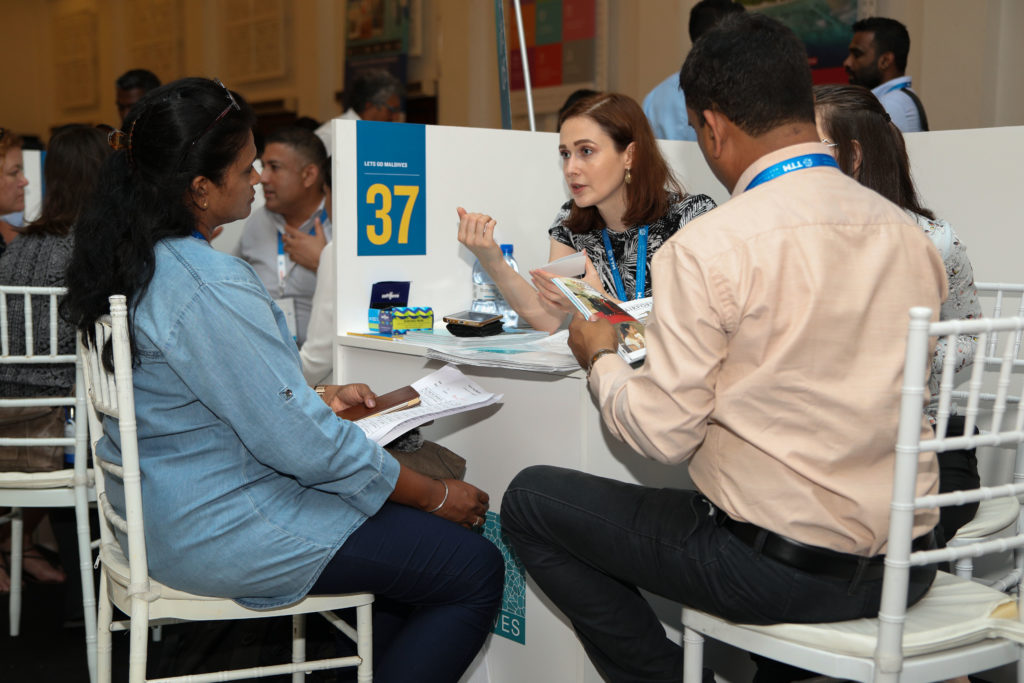 TTM 2018 has been a tremendous success so far, with over 280 visitors during the first day. This number increased to over 350 visitors on the second day of TTM. Exhibitors expressed their delight on the turnout during both days of pre-scheduled meetings. The associate director of sales at Dhevanafushi Maldives Luxury Resort & Spa, Ahmed Naufal stated that their meetings have been very successful so far, and TTM 2018 brought in a large Korean market, which the resort was targeting towards. Dhevanafushi Maldives is soon to be rebranded by AccorHotels under the name Raffles Maldives Meradhoo.
After a hectic day of meetings, all participants of TTM 2018 were invited to the TTM Gala Dinner, which played a vital role in allowing the participants to network with each other in a more relaxed setting. The Gala Dinner was held at Adaaran Select Hudhuranfushi, with compliments from the team at Adaaran Resorts Maldives, one of the premium exhibitors of TTM 2018. Featuring a multi-cuisine buffet, Adaaran Resorts showed off a glimpse of their latest property in the Maldives, Heritance Aarah. Equipped with 157 villas and suites separated by tropical vegetation for privacy, Heritance Aarah is set to open in winter of 2018.
During the Gala Dinner, Maldives Getaways presented all partners with a token of appreciation for their continuing support. CEO of Maldives Transport and Contracting Company, Ibrahim Ziyath accepted the award on behalf of the company, whilst the Managing Director of TTM 2018 Engineering Partner, Yanmar, Mr. Jackson Tan gave a speech on behalf of both MTCC and Yanmar Asia.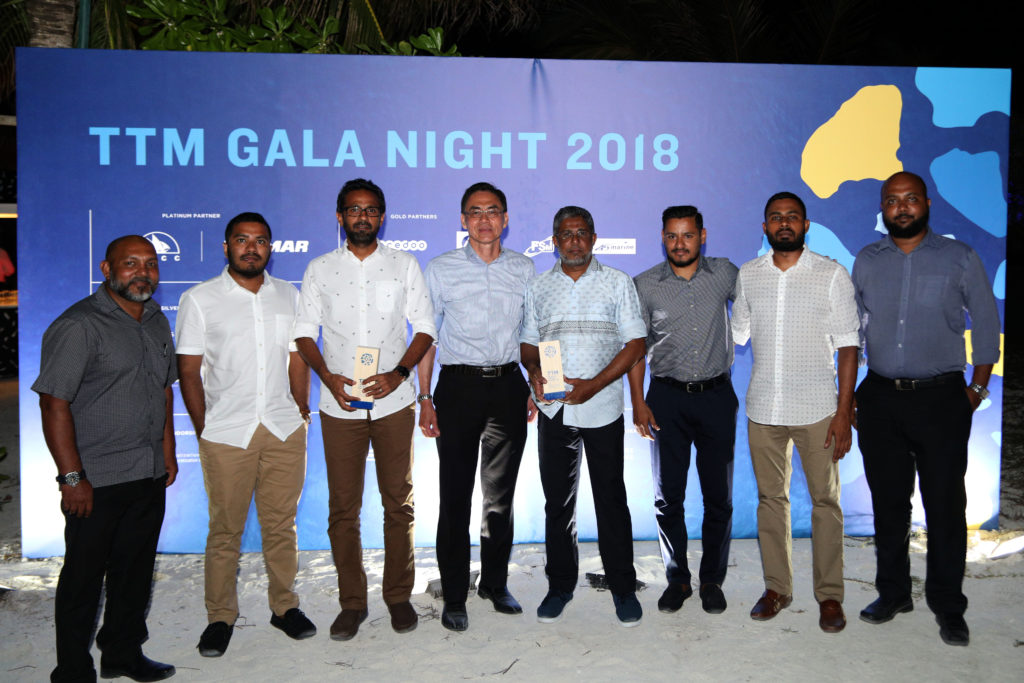 A special recognition award was also given to Adaaran Resorts Maldives, in appreciation of not only their generous hospitality but also for their continuing generosity. TTM 2017 Gala Night was also held at Adaaran Select Hudhuranfushi. Speaking at the dinner, Assistant Vice President of Sales and Marketing at Adaaran Resorts, Mr. Suresh Dissanayake congratulated and commended the efforts of the team at TTM in pulling off a successful second year of TTM and unveiled that the PR and Marketing Company was to hold a Travel Trade Sri Lanka in 2019.
The last day of pre-scheduled meetings is to be held on the 3rd of May, after which TTM 2018 will begin the first ever Maldives Supplier Expo. This supplier expo is an invited-only event targeted towards the operational side of the resorts. Finance Directors, Procurement Officers, Purchasing Managers, Head Chefs and Chief Engineers from across the nation are invited to attend the event and meet with some of the major suppliers in the country along with some leading international suppliers.