For the first time in the history of fashion, three Somali Muslim models wearing hijab have shot a group cover on Vogue Arabia. The three models are Halima Aden, Ikram Abdi Omar and Amina Adan.
The three gorgeous women are seen to be wearing black hijabs, neutral make up and smokey eyes. They were shot for the April 2019 cover which speaks about modesty and how woman can choose how they would like to dress. The cover shows a slogan in bold which says – "your body, your rules."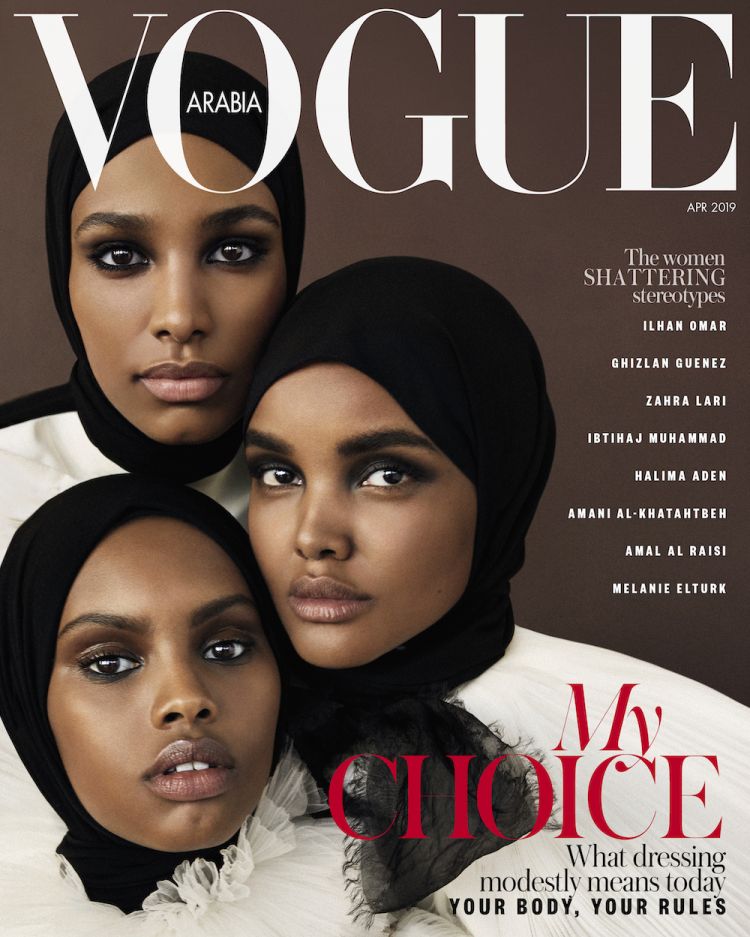 The models are determined to change people's stereotypical view on hijab and encourage Muslim women all around the world to stand up for what they believe in.
Late Raudha Athif, more commonly known as 'The girl with aqua blue eyes' broke the record of being the first ever Maldivian to be featured on a Vogue cover. Maldives is made up of many beautiful models with great potential and we hope that some day more these stunning women will be able to feature on covers such as Vogue.