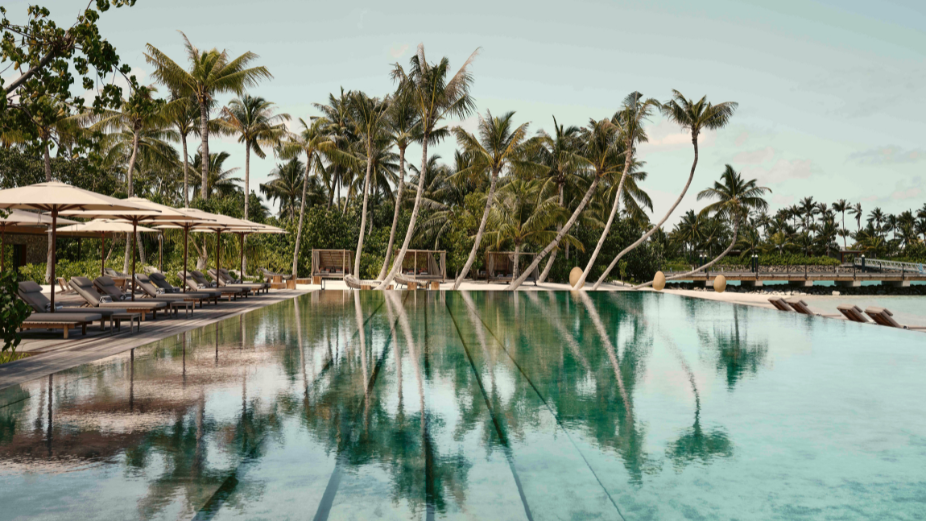 Statistics published by the Ministry of Tourism reveal that 33 new resorts have been opened in the Maldives over the last 4 years.
From November 2018 onwards, 33 properties have opened till now out of which 18 properties were opened in the record-breaking year of 2019. 2 properties opened in 2018, 3 in 2020, 7 in 2021 and 3 in 2022.
"The opening of 33 new resorts in 4 years of this government is a record. That's 23 percent of operational bed capacity of resort sector," stated Asad Riza, Deputy Minister at the Ministry of Tourism.
New properties that have debuted in the Maldives this year include Alila Kothaifaru Maldives, OBLU XPERIENCE Ailafushi and Hilton Maldives Amingiri Resort & Spa.
Notable brands such as Radisson Blu, The Ritz Carlton and Patina Hotels & Resorts have also launched their inaugural properties in the Maldives in the last 2 years.
"There were many challenges," Asad added. "COVID restrictions forced to stop construction works of resorts for months and due to the disruption in global supply chain, there were delays in getting the materials as well. However, the industry managed to open 10 new resorts in 2020 and 2021. During the last 4 years 367 new guesthouses with 5866 beds were also registered, which is 48% of registered guesthouse beds."
Currently, 166 resorts operate in the Maldives with operational 40,765 beds.
6 additional resorts are expected to open in 2023 which includes the debut of Minor Hotels' Avani+ Fares Maldives Resort as well as a new resort by Amari Hotels & Resorts.