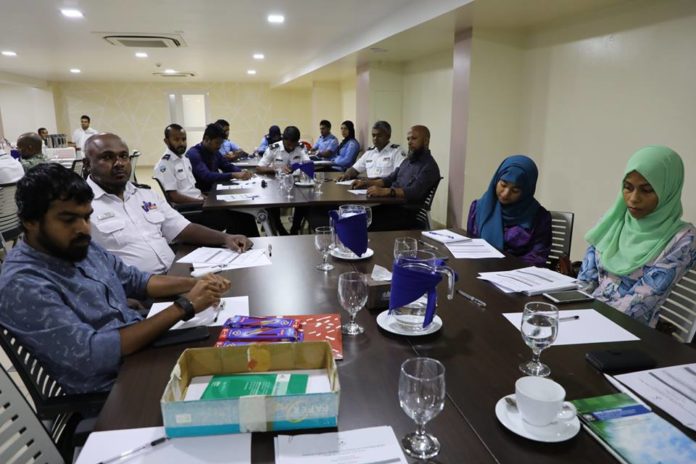 The audit report by the Ministry of Environment reveals that over 37 million Rufiyaa fine regarding illegal environmental offences is outstanding.
The audit report of last year signed by the Auditor General, Mr Hassan Ziyath reveals that environmental offences with fines worth over 20 million Rufiyaa had not been recovered yet which is still going through court proceedings. Besides, Environment Protection Agency (EPA) did not take appropriate action regarding these offences worth over 17 million Rufiyaa.
The 17 million Rufiyaa case in 2011 is regarding the colliding of a Barge and a Tugboat with Lhaviyani komandoo reef and Dhedhumashi dheytherey reef leading to severe damages for both reefs. The fine was not paid to the government while acceptable actions were not taken regarding the issue. Moreover, as the documents were destroyed during the clean-up of the Godowns of Housing ministry, auditors were not able to gather the required information.
 Auditor General has outlined in the report that the fines should be recovered according to relevant rules and regulations and to take action against those who were irresponsible in managing important government documents.
Besides, according to the report, over 20 million Rufiyaa of the fine was not recovered as the relevant actions were not taken when the case was issued by EPA to the Minister resulting in the delay. Hence, several cases are still pending from 2009 till last year which has also narrowed the power of EPA in recovering the money.
Therefore, Auditor General has recommended implementing procedures which take fewer days for carrying out such court proceedings.
The Phase 2 of the sanitation project in Kaafu Huraa was initiated without applying for National Tender Board and hence was outlined as an offence as projects worth over 2.5 million Rufiyaa must apply for the Tender Evaluation Board for approval while the water and sanitation project of Huraa was worth 7.9 million Rufiyaa. Moreover, the bid evaluation procedures were undertaken by Huraa Council according to the report.
The documents given to auditors' state that the project was financed by the people of Huraa while the government had already given the required funds to the Huraa Council.