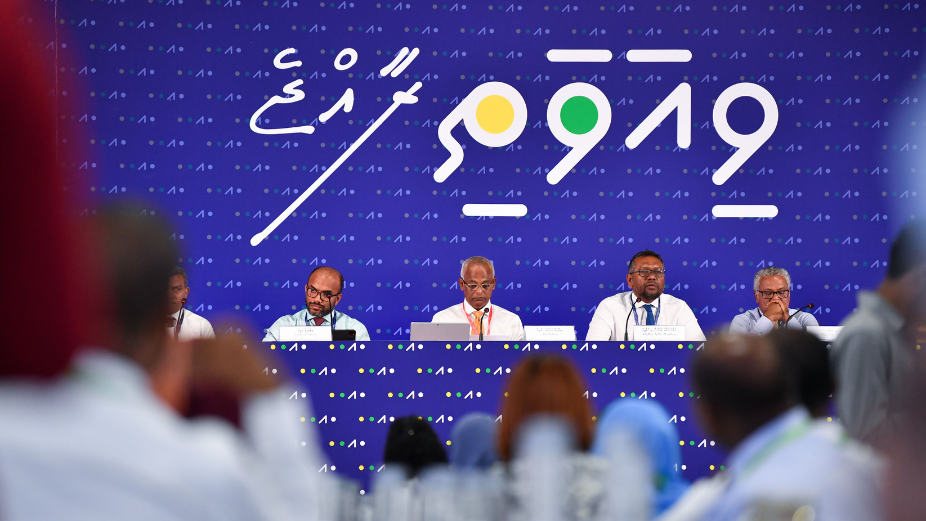 The third Viavathi Raajje conference held in Laamu Atoll has come to a close. The conference was held from September 11 – 12, 2022 and was aimed for the island council members and the representatives of the Women's Development Committees (WDC) from Maldives' southern atolls.
Commencing the third edition of the Viavathi Raajje, President Solih stated that the objective of the conference was to review the effective implementation of the decentralisation policies and to ensure that people's development aspirations are being met. He emphasised that identifying ways to strengthen and improve the decentralised governance system based on the feedback from the council and WDC members was also a key component of the conference.
The two-day conference featured four sessions with presentations and discussions on a variety of topics, including gender equality, the formulation of land-use plans, fiscal autonomy of local councils and building resilient communities. The sessions allowed the council and WDC members from the southern atolls to directly present their concerns to the President and collaborate on solutions with relevant parties.
Over 270 individuals participated in the conference, along with 107 council members and WDC representatives. A sports festival was also held on Saturday evening prior to the conference as an icebreaker session to foster cooperation among attendees.
President Solih signed the eighth amendment to the Decentralisation Act into law on December 15, 2019, at the first edition of the Viavathi Raajje conference, authorising more fiscal and legal autonomy for local councils.