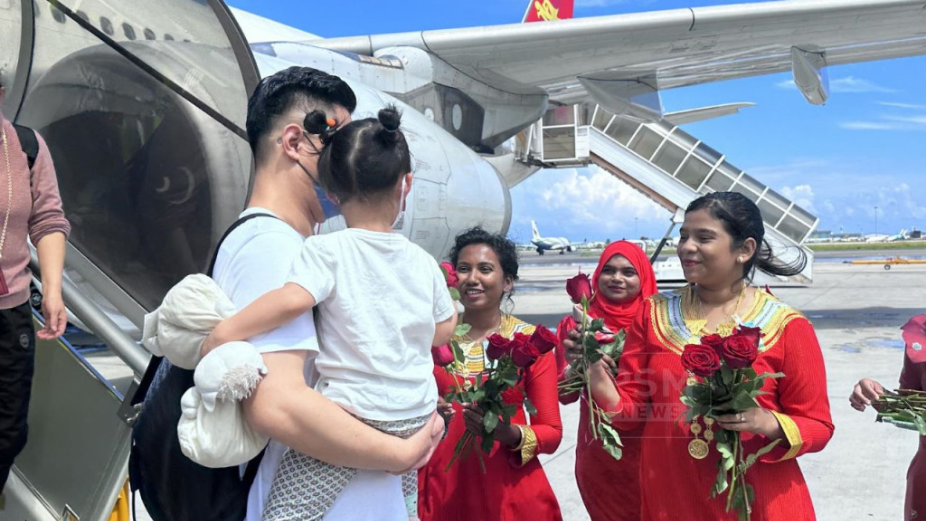 The Ministry of Tourism has announced that over 40,000 tourists have arrived from China within a span of four months since the resumption of travel between the two countries.
According to the latest statistics released by the tourism ministry, the Chinese market has surged to the sixth position among the top 10 markets as of 17th May. A total of 40,002 tourists have visited the Maldives from China during this period. The statistics further indicate that the Chinese market is poised to ascend to the top position among the top 10 markets in the Maldives before the year concludes.
Prior to the COVID-19 pandemic, China held the distinction of being the leading source market for tourist arrivals in the Maldives, with 284,029 Chinese tourists visiting in 2019. However, due to the travel restrictions imposed during the pandemic, Chinese tourists were unable to visit the Maldives for the past three years. It is only this year, following the reopening of the country's borders, that Chinese tourists have once again started visiting again.