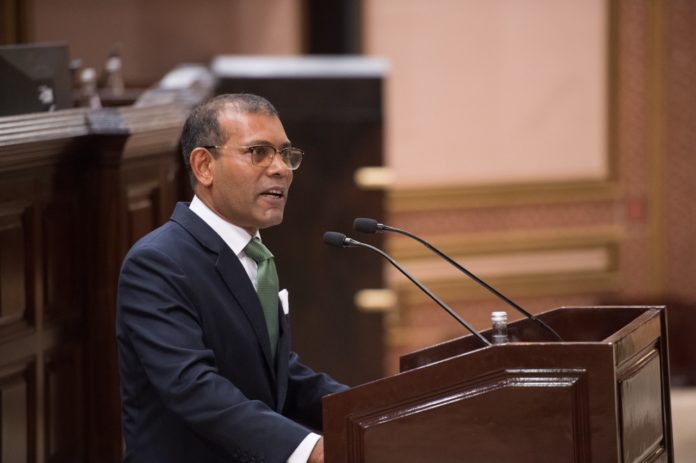 4th South Asian Speaker Summit commences on 1st September. The summit was started with a speech from Hon. Speaker of the People's Majlis, H.E former President Mohamed Nasheed.
In his speech, he welcomed all the members to the summit and to the Maldives. He also thanked the Secretary-General of IPU Mr. Martin Chungong and the President of the IPU Ms. Gabriela Cuevas Barron and IPU staff for their support in planning and organizing the Summit.
He gave a brief introduction of Maldives and explained what the people of Maldives wants. He interpreted it as "Thaahiru Dhiri Ulhumeh", which his party phrased once.
While speaking about the IPU he said that the Inter-Parliamentary Union is a unique organization made up of national parliaments from around the world. And the IPU protects and builds global democracy through political dialogue and concrete action.

Nasheed noted that their pledges form the body of their election manifesto. Their pledge is A good life to the people.
He also noted that the greatest challenge for the politicians is to find a way to deal with the growing threat from climate change. And we need to fix our climate, our economics, and our politics.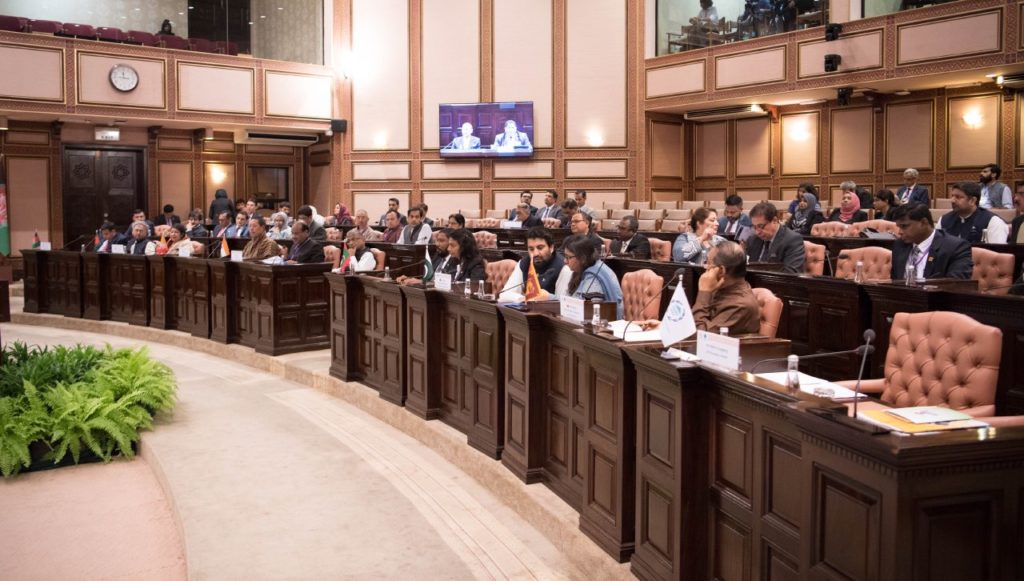 He said that if batteries follow solar panels and fall in price, then distributed energy systems could be transformative.
Speaking about transportation Nasheed highlighted that self-driving, electric cars will reduce traffic deaths, and improve air quality in cities and towns.
Nasheed also highlighted how the growing population will need more farming lands which will lead to destroying the remaining tropical forests.
He stated that if technology can continue to boost agricultural productivity, it could lead to one of the most positive aspects of environmentalism in recent years: re-wilding.
He also stated that changes in energy, transport, and farming would lead to a world that is starting to heal.
At the end of his speech, Nasheed stated that we hope that during the next two days we will all be able to sit in the conference, discuss, deliberate and decide and come to a resolution on our views on the issue at hand: Achieving the Sustainable Development Goals.