The 4th South Asian Speaker's Summit on Achieving the Sustainable Development Goals (SDGs) will be held at the House of the People' s Majlis in Male', Maldives, from 1 – 2 September 2019.
SDGs is jointly organized by the Inter-Parliamentary Union (IPU) and the People's Majlis (Parliament of Maldives), the Summit will follow up on the conclusions of 2016, 2017 and 2018 events, held in Dhaka (Bangladesh), Indore (India) and Colombo (Sri Lanka) respectively.
SDGs summit includes 3 sessions. The first session is on Promoting equality at work including equal remuneration and creating jobs for young people. This session focuses on the importance of promulgating laws that favor full and productive employment and decent work for all women and men, including young people and persons with disabilities, and equal pay for work of equal value.
The second session is on Achieving SDGs 2 and 3 – Nutrition and food security as drivers of maternal, child and adolescent health in the South Asian region. This session is to provide an overview of nutrition challenges and to consider the linkages between nutrition and health: working on SDG 2 (food security and the eradication of hunger) which help drive progress for SDG 3 (health), in particular maternal, child and adolescent health.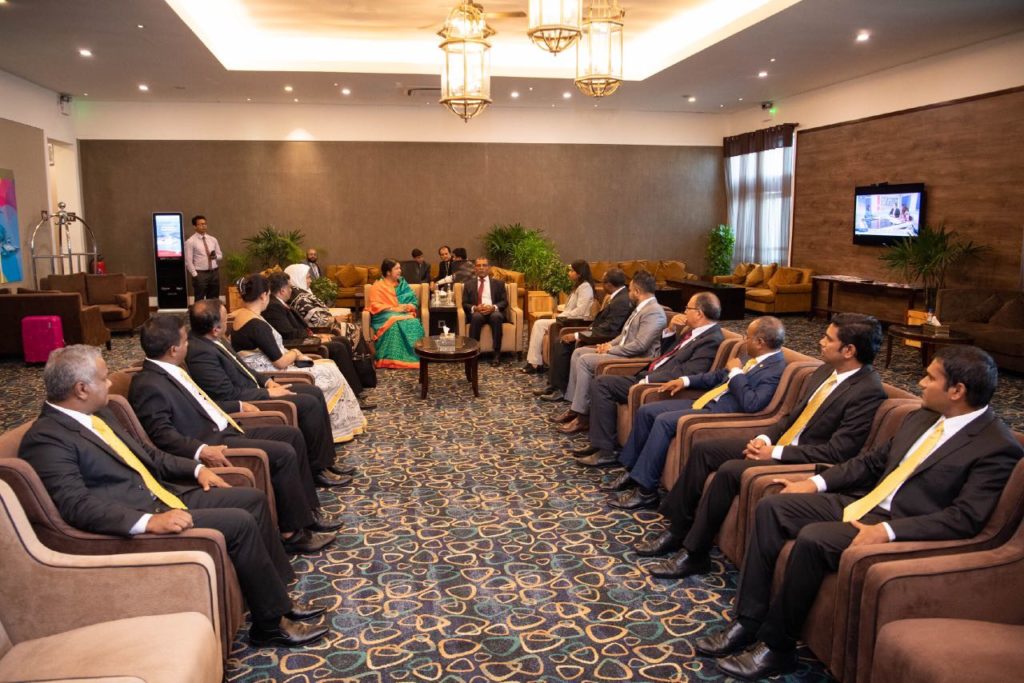 The third session is on Catalyzing the global agenda on climate change – overcoming challenges and utilizing opportunities to strengthen the regional agenda for delivering on the Paris Agreement. This session is to examine the projected trends in the region since the adoption of the Paris Agreement and to discuss legislative gaps that need to be bridged for its successful implementation. The session also considers the interlinkages between climate change, air pollution, and health and discusses on how parliaments can strengthen a regional response to help combat climate change and prevent existing disaster risks, both of which particularly affect vulnerable groups, communities, and ecosystems.
The meeting is also followed by a post-conference tour on 2 September 2019 in a local island – Rasdhoo, AA Atoll.