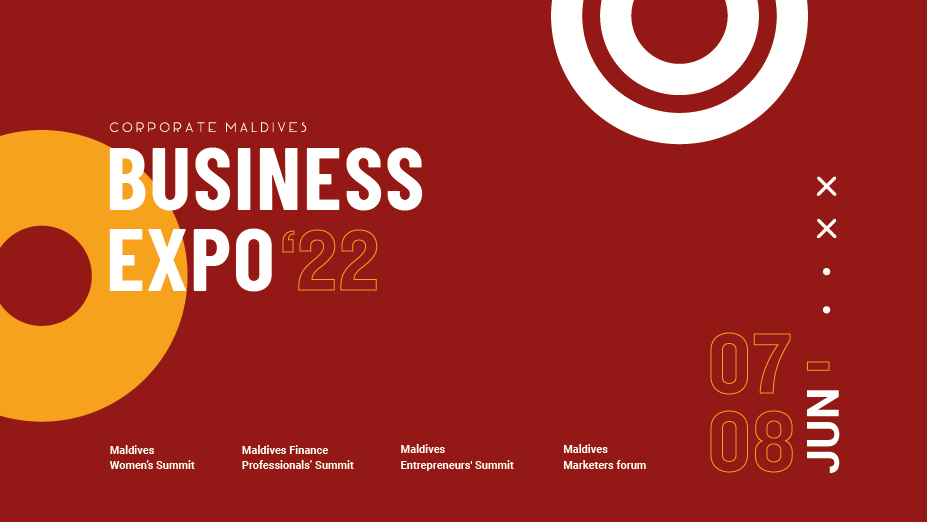 Corporate Maldives Business Expo is an international business networking and trade show of the Maldives focused on building valuable relationships within the B2B community.
It is a premier networking event where business exhibitors and corporate professionals can preschedule meetings through Corporate Maldives "Network", an online B2B portal that guarantees you meet the right audience.
Here are 5 reasons why you should exhibit at the Corporate Maldives Business Expo:
Networking opportunities and finding new business partners
Corporate Maldives Business Expo will bring together businesses in your field and from other fields, while giving you access to a wide set of target audiences as there are so many suppliers and businesses in one place at the same time. This is a great way to know the people in your industry and meet new clients, partners or suppliers as well. Taking the time to network with your industry peers and making a vital connection at the expo might open up invaluable business possibilities you would never have otherwise come across.
Prescheduled meetings through "Network" to connect directly with the clients
Businesses will be able to pre-schedule over 2000 meetings with the right audience within 2 days during the Corporate Maldives Business Expo. "Network" has added features including, virtual profiles and video call features to execute hybrid meetings simultaneously during the event. This expo is where you will be able to speak directly to the people you desire within your industry and other industries. This means you have a unique opportunity to sell your business to a hall full of people who are receptive and interested.
PR support on Corporate Maldives
All exhibiting businesses at Corporate Maldives Business Expo are entitled to PR support on Corporate Maldives for one year. Corporate Maldives is the leading business resource of Maldives for corporate sector news, events, and publications. This includes the content on website and all social media pages of Corporate Maldives.
Gain industry insights at 4 summits
Corporate Maldives Business Expo will host 4 different summits gathering prominent speakers from several corporate sectors. Maldives Women's Summit, Maldives Entrepreneurs' Summit, Maldives Finance Professionals' Summit and Maldives Marketers Forum will bring together success stories from the esteemed speakers and will explore, ideate, collaborate and generate new approaches to the ever-changing business industry of the Maldives.
Product launch opportunity and brand awareness
Corporate Maldives Business Expo provides product launch opportunities for businesses. Exhibiting at the expo will offer businesses a huge number of potential leads with clients who you can meet. As everyone exhibiting at this expo has the same access to prospective customers as your larger competitors do, it creates a valuable opportunity not just for direct sales and marketing, but for strengthening your brand and positioning your business as a leader in its industry. Exhibiting alongside the bigger companies in your industry is also the perfect opportunity to see first-hand what your competitors are up to allowing you to observe what your competitors are doing right and apply their strategies to your own business.
The Corporate Maldives Business Expo will be attended by over 100 businesses along with 2000 professionals from different sectors to network and create new business opportunities.
GOLD 100 Gala 2022 will be held on 29th September 2022 which is the most prestigious business awards of Maldives.
Registrations are now open via "Network" for the Business Expo 2022.
To exhibit and for more information, please email marketing@orcamedia.group