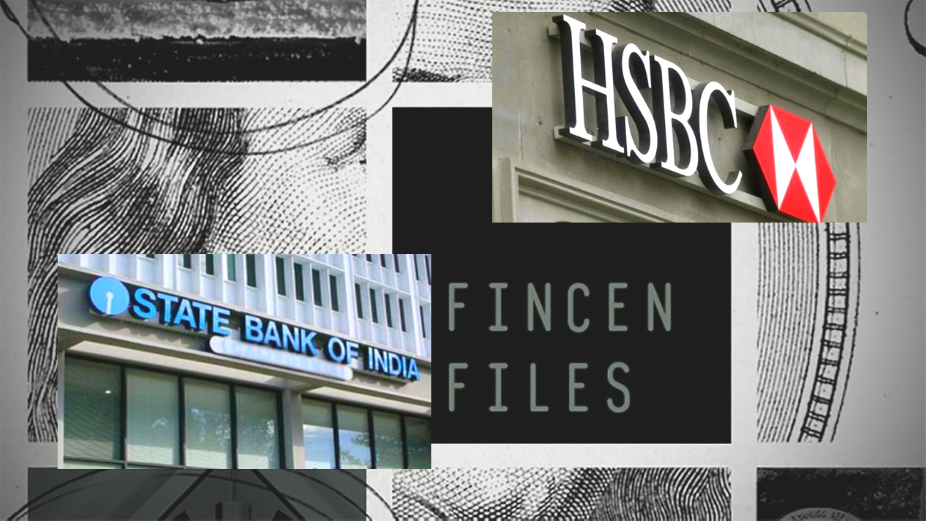 Leaked FinCEN files reveal that $ 501,359 flowed into the Maldives through 18 suspicious transactions that involved the China Investment Corporation and two banks in Maldives, Hong Kong and Shanghai Banking Corporation (HSBC) and the State Bank of India (SBI).
Between 2015 and 2016, a total of 12 transactions were made to SBI which has a value of $ 296,928, while 6 transactions of $ 204,431 were made to HSBC. The transfers were made by the China Investment Corporation (CIC) through the VP Bank AG, operating from Lichtenstein. 
The FinCEN Files is a cache of financial intelligence reports that reveals the role of global banks in industrial-scale money laundering – and the bloodshed and suffering that flow in its wake. The documents include information on more than $2 trillion in transactions dated from 1999-2017 that had been flagged by the banks as suspicious.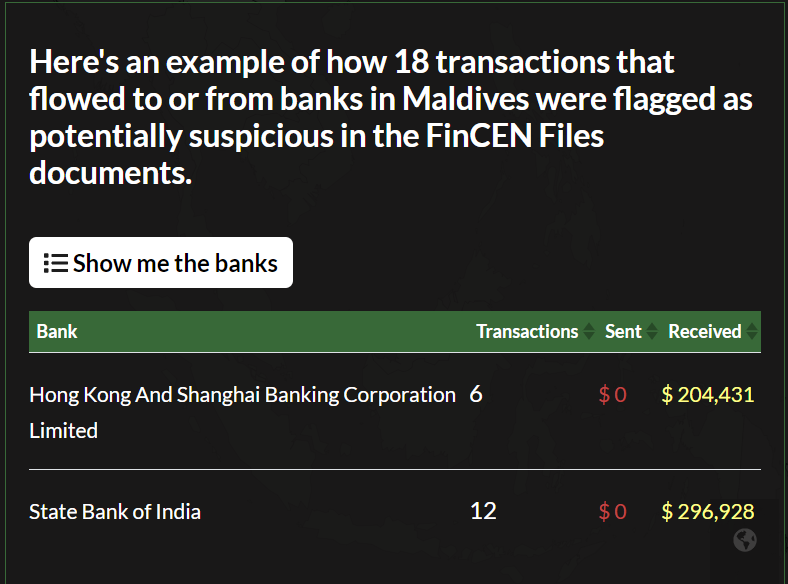 According to BBC, the files revealed that HSBC allowed fraudsters involved with WCM777, an $80 million Ponzi scheme, to move money around the world. HSBC states that it has always followed its legal duty in reporting such activities.
HSBC serves customers worldwide from offices in 65 countries and territories in Europe, Asia, North America, Latin America, and Middle East and North Africa, connecting customers to opportunities, enabling businesses to thrive, economies to prosper and ultimately helping people to fulfil their hopes and realize their ambitions. With assets of US$2,728bn at 30 September 2019, HSBC is one of the world's largest banking and financial services organisations. HSBC has been in the Maldives for over 17 years.
State Bank of India, in its bid to increase its presence in the global banking scene, opened its first branch in Male' in February 1974. This heralded the commencement of its Maldives operations as one of the foreign branches of India's largest commercial bank. The State Bank Group has over 24,000 branches within India and has an overseas presence through 195 foreign offices outside India, spread across 36 countries.
According to the FinCEN files, the transfers were flagged as suspicious by a US-based bank which filed SARs with the agency. Further, the documents indicate that no suspicious transfers were made out of Maldives during these time periods.