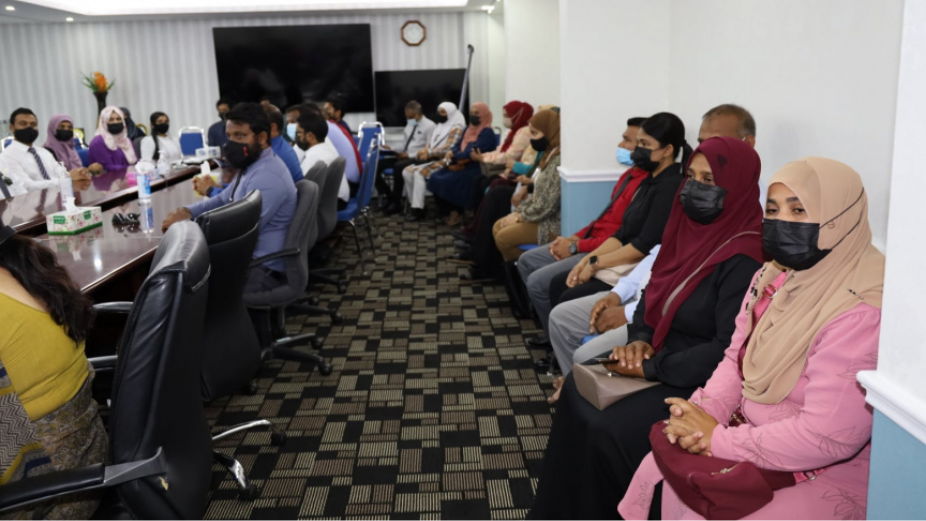 56 Maldivian civil servants are headed to India for a capacity building program.
The Civil Service Commission said that the delegation departing to India consists of a total of 60 individuals. The team will conclude the training program and return to Maldives on 12th March.
The capacity building program has been organized under Memorandum of Understanding signed between the Civil Service Commission and India's National Centre for Good Governance (NCGG) in 2019. This is the ninth batch of civil servants undergoing the program.
At a sending-off ceremony held yesterday before the participants depart, President of Civil Service Commission Mohamed Nasih emphasized the benefit of such programs to train civil servants with an innovative approach to governance. He encouraged the participants to take full benefit of the opportunity.
Speaking at the ceremony, Indian High Commissioner to the Maldives Munu Mahawar stated that the training and capacity building is key pillar of India-Maldives partnership. He expressed gratitude over the fact that there is participation from various ministries, local councils, health and education institutions in addition to the participation of women.
The High Commissioner also added that he observed that partition from local councils contributes to the decentralization efforts of the Maldivian government.