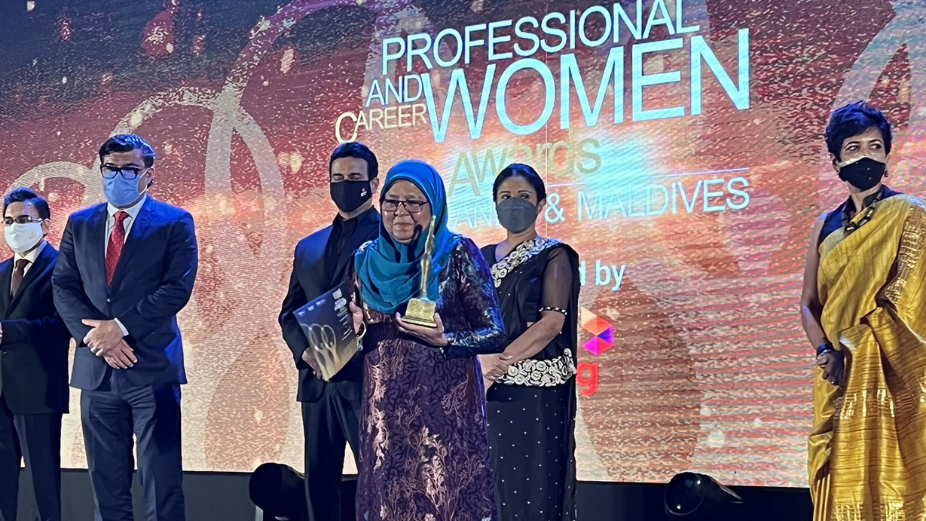 Six Maldivian women have won the 'Top 50 Professional & Career Women Award' by Women in Management (WIM), a professional women's organization based in Sri Lanka.
The recipients were given their awards during a special ceremony held in Shangri-La Hotel in Sri Lanka.
Winners of the Top 50 Award from Maldives are:
Entrepreneur of the Year: Abidha Ismail Ali
Professional Role Model of the Year: Uza Aisha Shujoon
Woman with a Cause: Dr Fathimath Nazla Rafeeq
Career Achiever of the Year: Aishath Jennifer
Climate Action Award: Aishath Hudha Ahmed
Inspirational Woman of the Year: Maimoona Aboobakuru
While only Ms. Abidha Ismail Ali was able to attend the event physically, the awards of the other recipients were accepted on their behalf.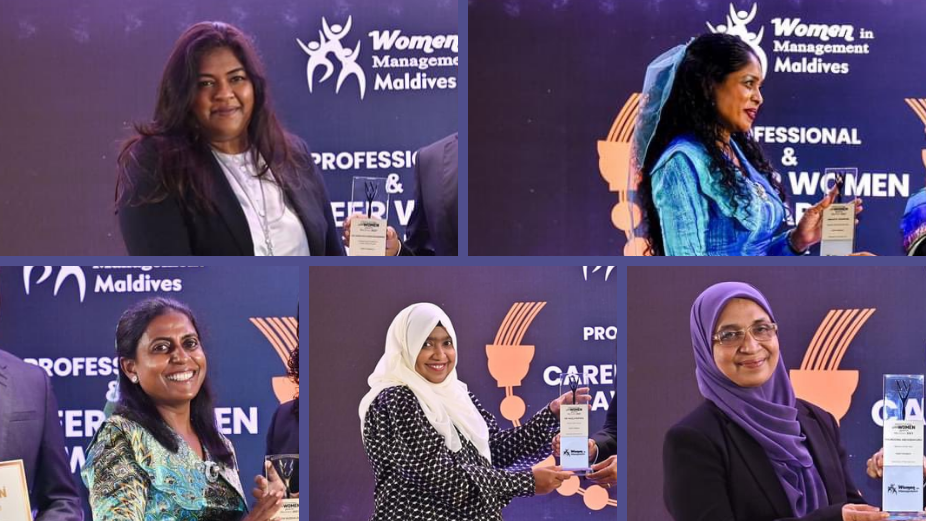 This 11th edition of WIM's awards was held in collaboration with International Finance Corporation (IFC) and the Australian government. This is the third year the awards have been held with a category dedicated to Maldives.