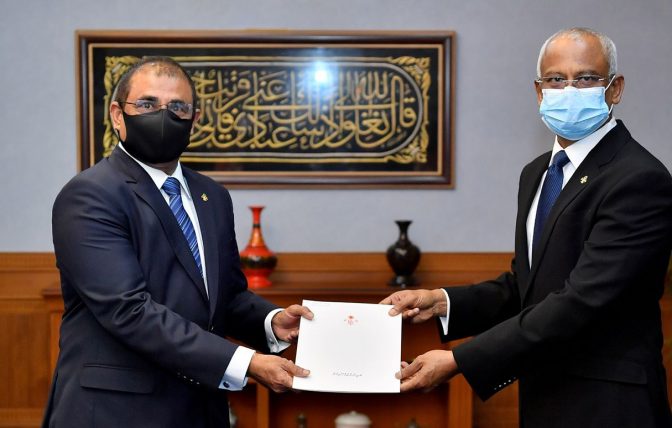 The Committee in Social Affairs of People's Majlis has passed the change in the law which states 60% of locals shall be employed for higher management positions in the Maldives.
The bill submitted by the government, to the People's Majlis, on bringing changes to the law of employment is currently under research. The change in the law of employment which calls for increasing the number of locals in higher management positions of the tourism industry was submitted by the member of Ihvandhoo constituency, Mohamed Shifau.
In the bill submitted by Mohamed Shifau, he highlights in companies of the tourism industry with employees more than 50, a local manager shall be hired for the management of its employees. This bill has been passed by the committee in social affairs however, the law will be executed 5 years from now.
Although the bill had received the majority support of the members, the date for the execution of law has been undecided. 3 to 5 years of time has been proposed by the members to the committee, as the time needed before the execution of the employment law.
Tourism Industry in the only sector which contains a predetermined amount of local employment. In accordance with a previous announcement by the tourism ministry, the employment percentage of locals in the Maldivian tourism industry remains currently at 45%.