1 Introduction
The 7-day Play-week is a simple concept for workplaces where a series of small but fun activities can be introduced as 'play of the day'. This concept could be particularly helpful for resorts, industrial islands and remote workplaces where employees live and work at the same premises for extended periods of time. The idea is to give employees an opportunity to engage in at least one fun and social activity a day. Such activities can be communicated and promoted in advance so that individuals can look forward to it with anticipation.
2 Getting started
Start by asking yourself what you have available as resources that can be used. It could be people who can lead or facilitate activities, physical spaces that can be used to hold activities, equipment and accessories that can be utilized, like sports gear, karaoke set up etc. Once you have the resources listed, start listing the possible uses – remember, the only limitation is your imagination. It may be helpful to ask your potential audience which of the activities they will most likely participate in. You can prioritize activities based on popularity – activities where more people wish to participate could be repeated over few days a week.
3 Some sample activities
Anything that could be fun. If a group of people can get together and spend some stress-free time laughing and sharing together, you can have it as 'play of the day'. It could be party games indoors, or team sports outdoors. It could be health-promoting activities like jogging, boot camps, dance classes. It could be board games such as chess, scrabble and carom. In places like the Maldives, snorkeling, swimming and fishing are all fun activities that could be promoted as play of the day. Just think of things that could be easily conducted and allows people to have some fun together. It could be a quiz and you can have thematic quizzes and the themes can change every week or month. You can also get all those individuals who can offer support or those who have special skills to discuss together how best these activities can be organized. This could come as a transferable skill such as a musical instrument or fine art. These could be fun hobbies that could be turned into competitions so that more people can showcase their talent and skills.
4 Organizing and promoting
If you ask your teams what they would ideally like to do as fun activities and give them a list like those discussed above, they will most likely give you a good idea of what will work. Activities can be organized at different times of the day, for example, if you are doing a yoga session, then it could be done at sunrise or sunset. Football or volleyball should be organized at ta time that is most convenient for all the players and a sizable crowd as spectators. Board games, indoor party games can be held any time of the day depending on the availability of participants. Play of the activities should be identified and advertised well in advance in order to build excitement and anticipation. This could be published as an activities calendar or as part of the main HR calendar. Preferably, play of the day should always be announced one week in advance. The announcement should give details of what activities, how to enlist and how to get ready so that it will be looked forward to by those interested.
5 Review and improve
Like everything else, this should also go through a process of continuous improvement. As the participants how they felt and what they feel needs to be improved. You can always adapt the format and make it more fun and practical for your situation. Look for new activities and see how these can be fun and learning activities at the same time.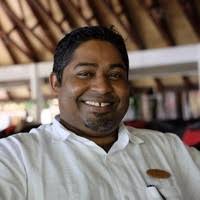 This article was written by Mr. Hassan Saeed. Mr. Hassan Saeed is a career hotelier with over 25 years of experience in Maldives tourism and resort operation. He is passionate about behavioral economics and how concepts like 'Nudge' can be applied in service settings. Hassan identifies himself as a lifelong learner. He currently holds the position of Resort Manager at Dhigali Maldives.