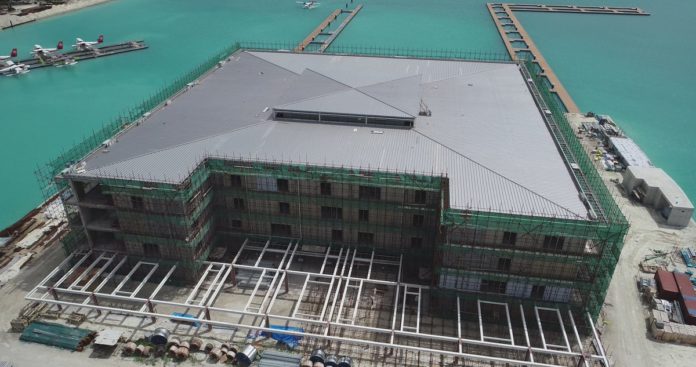 MACL has unveiled that 73% of the new Seaplane terminal project has been completed.
This project has been contracted to China's Beijing Urban Construction Group (BUCG) at a cost of USD 50 million.
A total of 3.2 hectares land was reclaimed as part of the project to create the new seaplane terminal base which was completed back in June 2018. The entire project is estimated to cost USD40m (MVR616m).
MACL estimates that this project will be completed by next December and that the seaplane dock would be expanded by 50%. This enables to operate 85 seaplanes at the Velana International airport.
Seaplane is the most preferred mode of transport to most of the resorts in the Maldives.
MACL has further stated in a tweet that current ongoing projects include Facade installation, Interior finishing works, MEP works, and fuel installation.