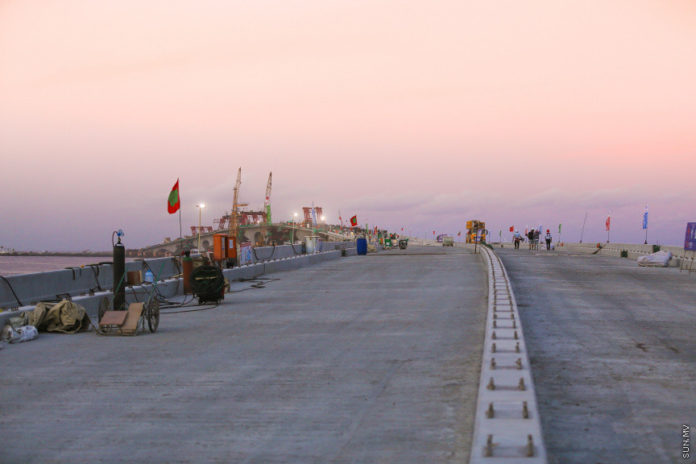 Construction of link road between Hulhule-Hulhumale of the SinaMale' Bridge has finished work by 82 percent.
Housing Development Corporation (HDC) said the road that is to be linked along with the link road will widened.
The highway project is to be constructed by a Chinese company, Hunan Construction Engineering Group. Hulhule-Hulhumale link road is a 4km long highway which includes 4 lanes for transportation.
HDC indicates that Hulhumale will become a city of over 200,000 in population in the near future and highlighted the importance of sea transport as well as road transport. HDC added that roads that are upgrading will be finished along with the completion of SinaMale' Bridge.