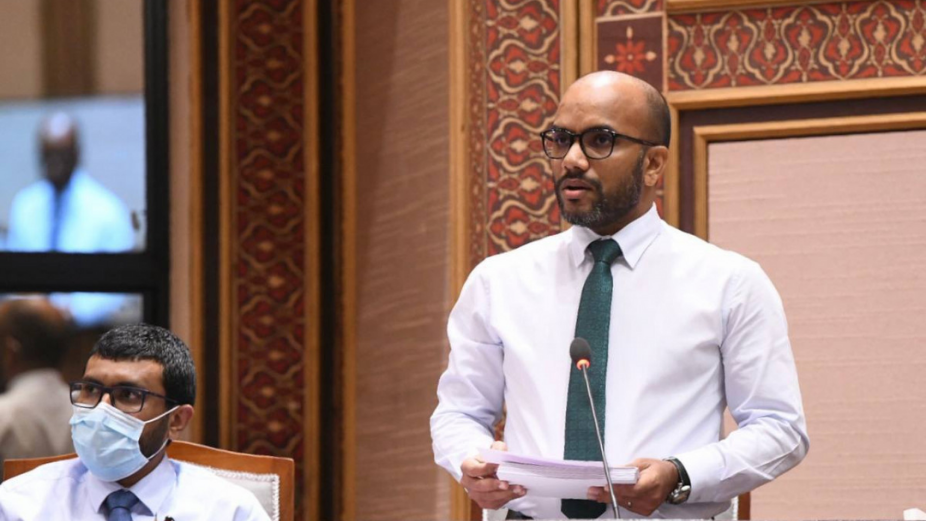 On Sunday, Finance Minister Ibrahim Ameer submitted a proposed state budget of MVR 36.9 billion to the People's Majlis, as stipulated in Article 32 of the Public Finance Act 2006.
The proposed budget for 2022 is MVR 36.9 billion, of which total expenditure is MVR 34.0 billion. The government is expected to receive MVR 24.3 billion as revenue and grants in 2022. The budget deficit for 2022 is MVR 9.7 billion. This is 11.1% of GDP.
According to the Finance Ministry, the national budget for 2022 is planned and set to overcome the fiscal risks and challenges faced because of measures taken to prevent the spread of the COVID-19 virus. Furthermore, this budget aims to maintain debt at a sustainable level while providing fiscal space to achieve the goals of the Strategic Action plan as well as the government's pledges.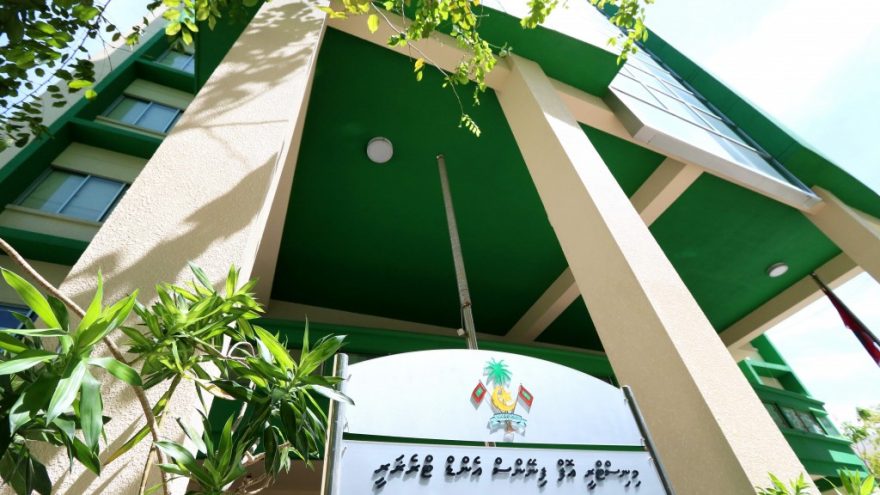 Revenue Breakdown
Government revenue consists of tax revenue, non-tax revenue and grants.
MVR 24,279.9 million was proposed as the total government revenue and grants in 2022, of which tax revenue constitutes the major item at MVR 15,355 million (63 percent). The proposed non-tax revenue stands at MVR 6,013 million (25 percent), while revenue from grants is MVR 2,912 million (12 percent).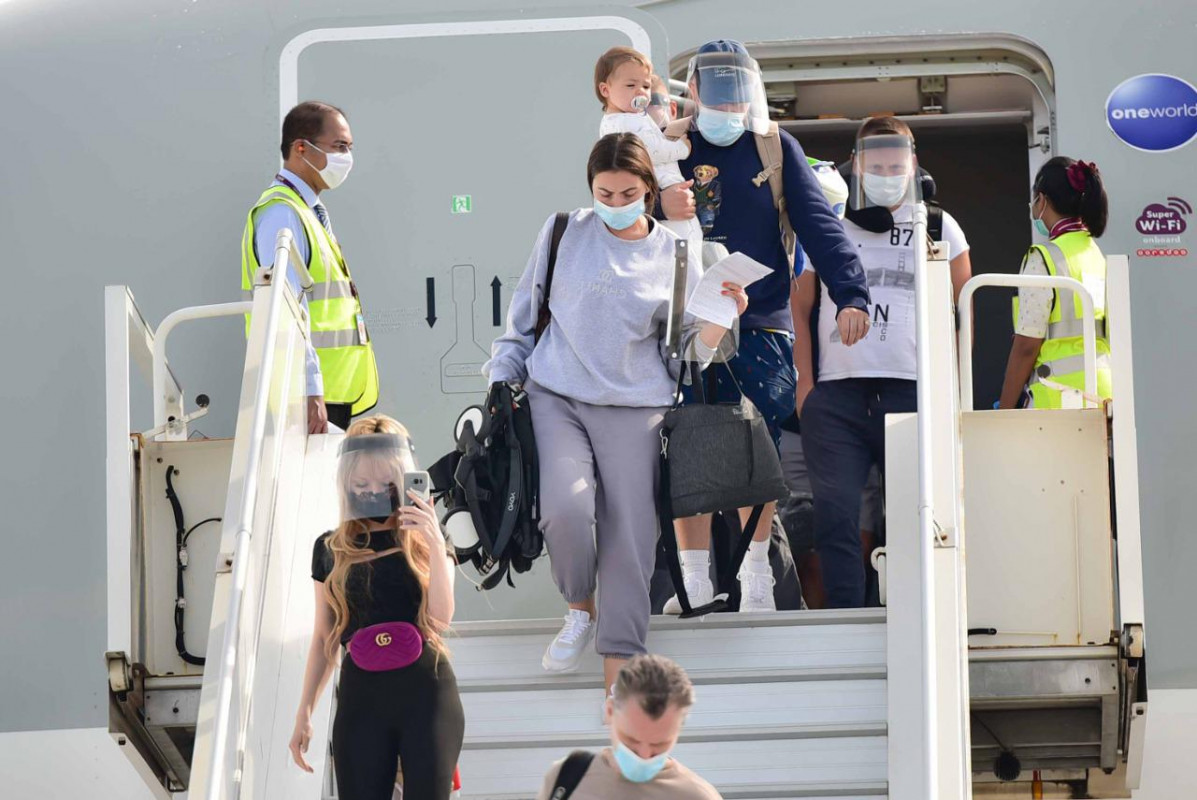 TAX REVENUE
MVR 4,822 million — Tourism Goods & Service Tax
MVR 3,223 million — Import Duty
MVR 2,878 million — General Goods & Service Tax
MVR 2,711 million — Business & Property Tax
MVR 824 million — Green Tax
MVR 769 million — Airport Service Charge
NON-TAX REVENUE
MVR 1,761 million — Resort Rent
MVR 1,238 million — Interest & Profit
MVR 769 million — Airport Development Fee
MVR 741 million — Registration and License Fee
MVR 636 million — Expatriate Work Permit and Quota Fee
MVR 868 million — Other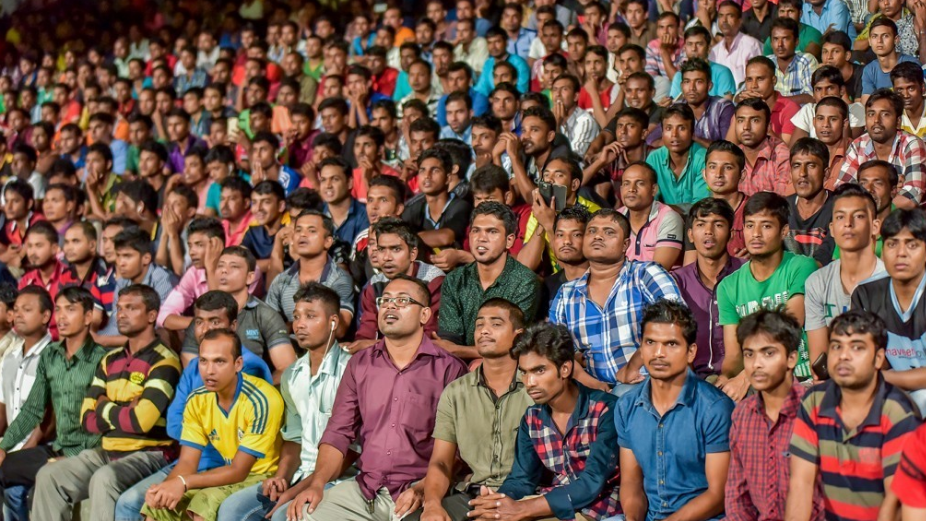 Expenditure Breakdown
Government expenditure is composed of two main types of expenditures: recurrent expenditure (expenditure incurred for the day-to-day running of the government and providing public services) and capital expenditure (expenditure on infrastructure projects and capital items such as machinery and equipment).
The proposed total expenditure budget for 2022 is MVR 34,027.9 million. Total expenditure is calculated by deducting loan repayments and contribution to international financial institutions from the total budget.
HEALTH
A total of MVR 4,640 million is allocated for the provision and expansion of healthcare services, of which MVR 3,784 million is allocated for hospital services, and MVR 603 million is allocated for general health services.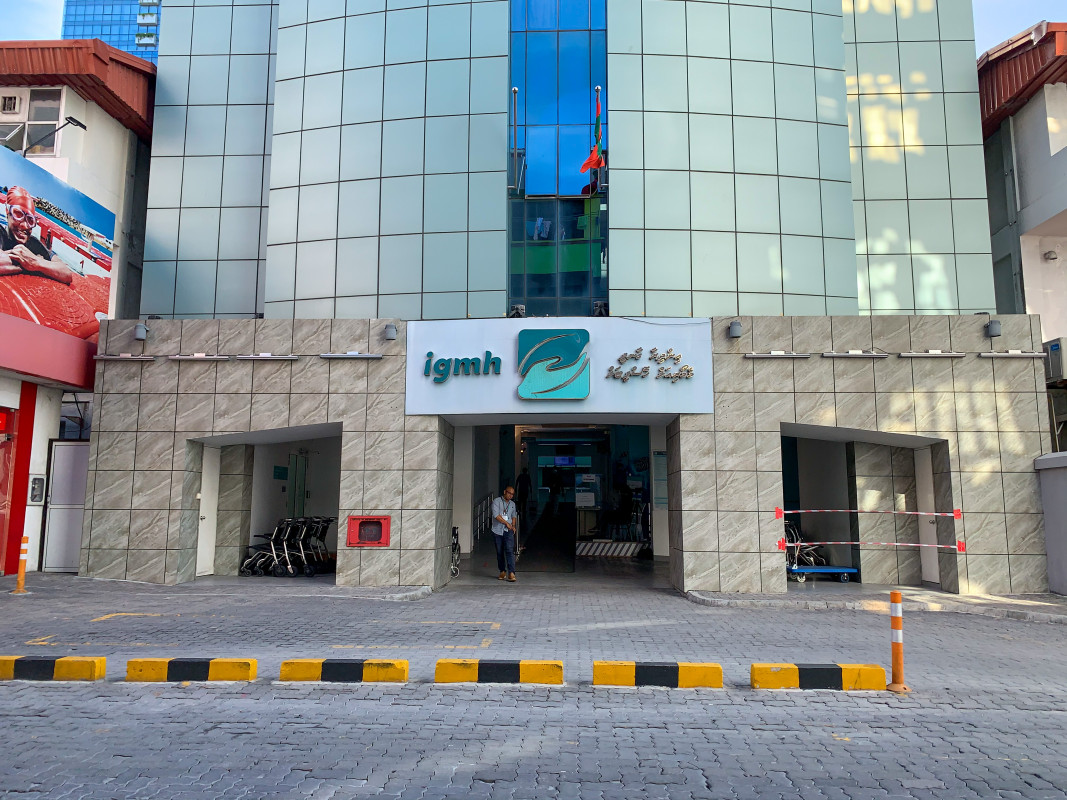 MVR 2,257 million — Expenditure on healthcare workers
MVR 1,136 million — Medical supplies and consumables
MVR 323 million — COVID-19 related recurrent expenditure
MVR 448 million — Development of health centers in islands
MVR 60 million — Establishment of tertiary hospitals in 4 islands
MVR 53 million — Establishment of cancer hospital in L. Gan
ECONOMIC AFFAIRS
A total of MVR 8,085 million is allocated for economic affairs. Most of the expenditure in this sector (MVR 3,466 million) is allocated for economic diversification, labour affairs and the development of the private sector. MVR 2,418 million is also allocated in this budget for transport.
MVR 633 million — Greater Male' Connectivity Project: Male'-Thilafushi Bridge
MVR 561 million — Velana International Airport terminal project
MVR 340 million — Renewable energy project
MVR 95 million — Agriculture and fisheries related projects
MVR 234 million — Addu City development projects
MVR 31 million — Access improvement platform of high-speed ferry network
MVR 540 million — Electricity subsidies
MVR 284 million — Food subsidies
MVR 254 million — Transport subsidies
MVR 154 million — Tourism promotion
EDUCATION
The 2022 budget has allocated MVR 4,067 million for the education sector. MVR 949 million is allocated for tertiary education while the remaining MVR 3,117 million is allocated for other levels of education.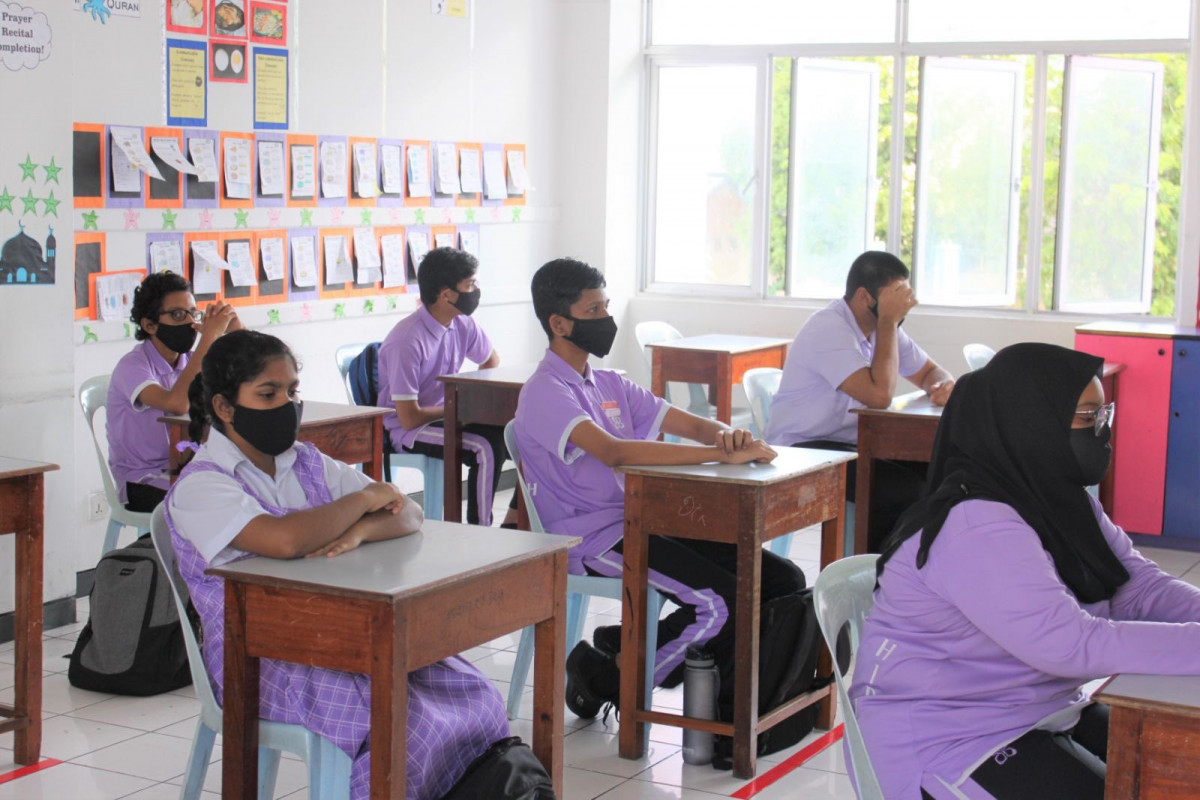 MVR 2,270 million — Expenditure on education sector workers
MVR 240 million — National student loan scheme
MVR 208 million — Scholarships and training
MVR 170 million — Grants for students
MVR 159 million — Government's free first degree scheme
MVR 135 million — School breakfast program
MVR 29 million — Establishment of new school building in Hulhumale'
MVR 19 million — Establishment of state-of-the-art TVET centers in 2 islands
HOUSING & COMMUNITY AMENITIES
MVR 2,483 million is allocated for housing and community amenities in the 2022 budget. Among this, the majority of expenditures (MVR 2,333 million) are on housing and community development. Other expenditures allocated in this sector are for providing drinking water.
MVR 449 million — National social housing project
MVR 131 million — Establishment of water facilities in islands
MVR 94 million — Construction of housing units in islands
MVR 57 million — Affordable housing projects
MVR 1,565 million — Allocated for island councils
SOCIAL PROTECTION
A total of MVR 3,059 million has been allocated for this sector, aiming to promote equality within the society. From the budget allocated for this sector, MVR 1,206 million is allocated for sickness and disability allowances, MVR 1,404 million for pension of elderly, and MVR 449 million for other expenditure for social protection.
MVR 731 million — Expenditure on Aasandha health insurance
MVR 278 million — Expenditure on assistance to special needs individuals
MVR 105 million — Expenditure on medical assistance
MVR 68 million — Expenditure on assistance to single mothers or fathers
ENVIRONMENTAL PROTECTION
The 2022 budget allocates a total of MVR 1,543 million on environmental protection. Expenditure on this function includes waste management, waste water management, pollution abatement, protection of biodiversity and landscape, among others. The largest component, among this, is sanitation in islands for which MVR 836 million is allocated.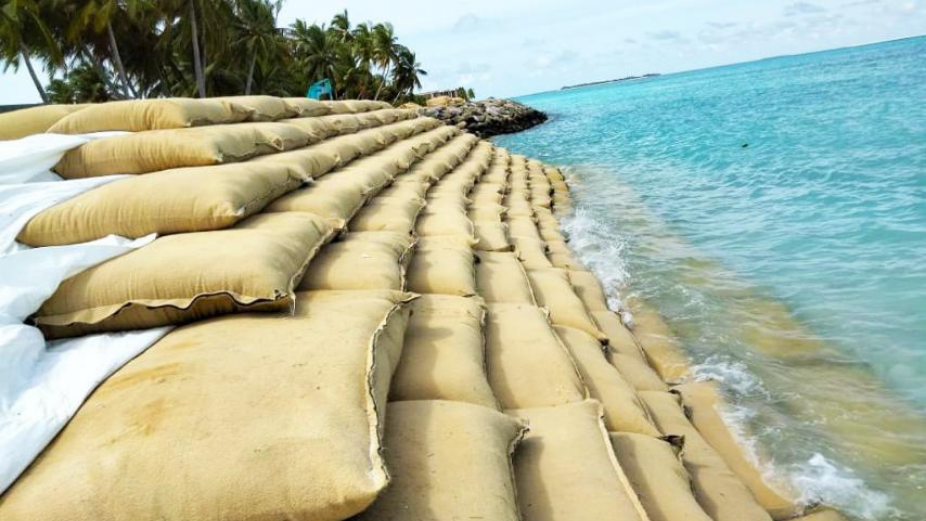 MVR 968 million – Water and sewerage projects at islands
MVR 127 million – Greater Male' waste to energy project
MVR 126 million – Greater Male' environmental improvement and waste management project
MVR 121 million – Implementation of shore protection projects at islands
MVR 65 million – Implementation of shore protection project in Fuvahmulah City
MVR 62 million – Waste management projects in islands
MVR 35 million – Climate resilient safer island projects
OTHER EXPENDITURES
The 2022 budget allocates a total of MVR 1,675 million on defense related expenditures. The majority of this is spent on military defense with a total of MVR 1,656 million. The budget also allocates MVR 3,027 million for public order and safety. Total defense and safety related expenditure is therefore MVR 4,702 million.
The 2022 budget allocates MVR 1,731 million on the provision of general public services, while MVR 839 million is allocated for recreation, culture, and religion. Additionally, a total of MVR 5,777 million is allocated for debt services and amortization. The total for these sectors combined is therefore MVR 8,346 million.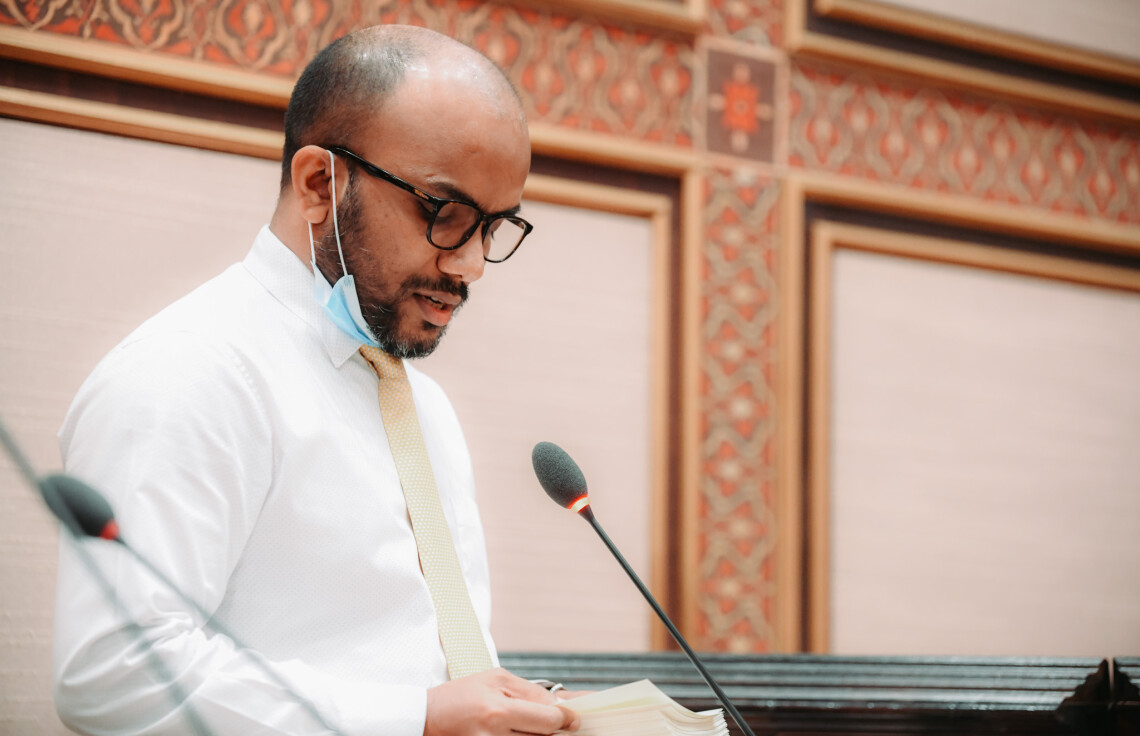 Presenting the budget statement, Minister Ameer revealed that the 2022 budget is designed to shape a mid-range sufficient government and to trigger recovery from the impacts of the COVID-19 pandemic. It also aims to enhance and diversify the Maldivian economy, and boost development on a regional level. Furthermore, the proposed budget will also assist in both decentralizing and improving the quality of basic services rendered by the state.
The Deputy Speaker of People's Majlis, Eva Abdulla has stated that its Budget Committee must finish reviewing the proposed state budget for next year and submit their findings to the floor prior to 18th November 2021.