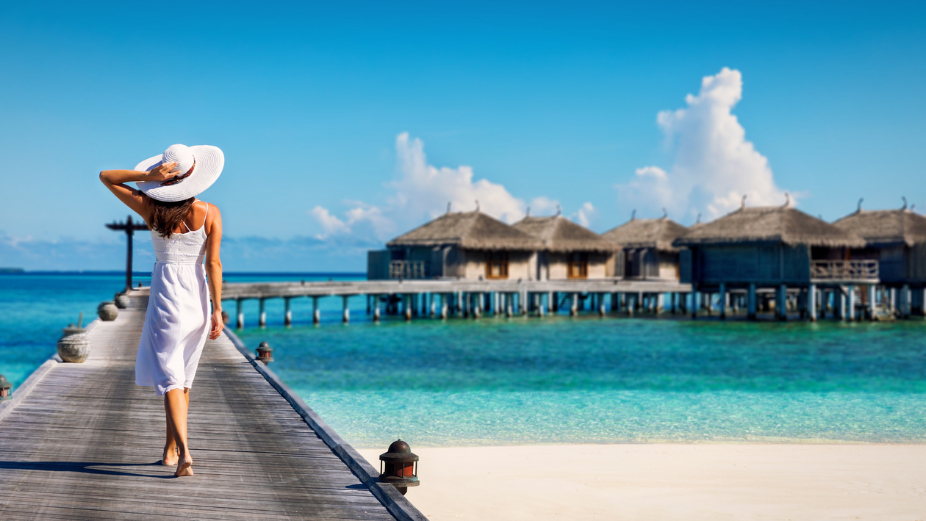 Maldives has recorded a nearly 500% increase in bookings, as per travel agencies in UK, since the paradise destination was added to the travel corridor list by the British government.
Advantage Travel Partnership reported that this has provided a glimmer of hope to travel agents up and down the country and consumers in search of some winter sun.
"There is definitely pent-up demand from travelers and we are seeing a very late booking market because of the unpredictability of destinations being added and removed from the UK government's quarantine list," Advantage Travel Partnership's Leisure Director Kelly Cookes said. "We hope that this positive step forward for the industry continues throughout the winter season with the addition of more countries deemed safe for travel."
Icelolly.com has also reported a 61% week-on-week rise in searches for the Maldives.
Maldives landed on UK's Global Travel Advisory list, enabling travelers to return to UK without the need for mandatory self-isolation from 25th October 2020.
The bucket list destination reopened borders to all nationalities from 15th July 2020. All visitors are granted a 30-day free on-arrival visa with a confirmed booking for a stay at any registered tourist facility in the country.
Maldives has also extended 'Split Stay' for all types of tourist accommodation facilities, allowing tourists to split their stay between resort, hotels, guesthouses and liveaboard boats, with prior approval as per split-stay procedure and guideline by the Ministry of Tourism.
While there is no mandatory quarantine or testing on arrival, tourists traveling to Maldives are required to complete an online health declaration form and provide a negative PCR test result taken at least 96 hours prior to their departure.
The negative PCR test result must be attached while completing the Traveler Health Declaration form, which has to be submitted online via IMUGA (www.imuga.immigration.gov.mv), by all arriving passengers before arrival (but not exceeding 24 hours before arrival time).