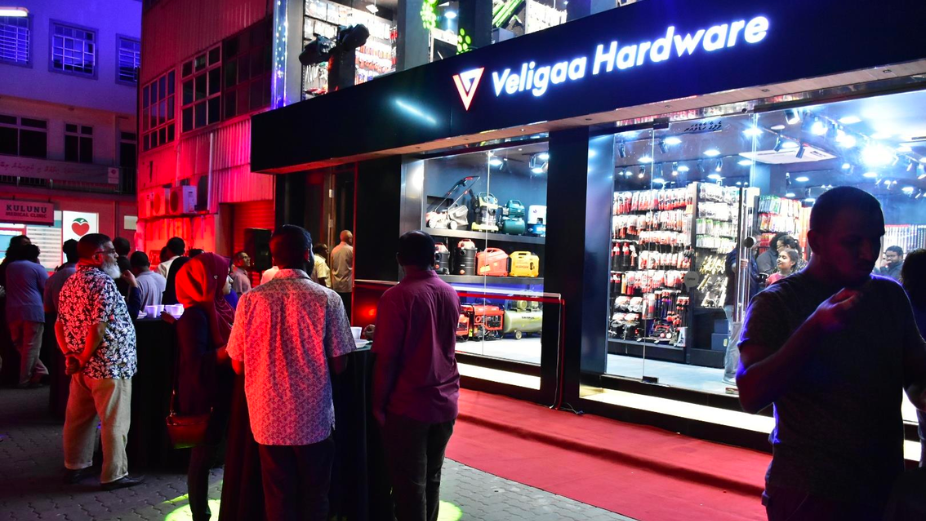 The first-ever corporate center opened by a hardware company in the Maldives, the Veligaa Corporate Customer Service Center was launched in 2018 by Veligaa Hardware. It aims to help corporate customers in their day-to-day business ventures by providing the customers with higher quality, faster and more efficient services. It offers services such as collecting items, pricing them and testing the tools, all of which can be done at the center. 
Customers can also get expert help and recommendations from the team at the center, who have all been trained abroad, and locally, on tools, brands, and how to help customers use them. What's more, customers can call or email the center directly regarding tools, or specific items they may require. Once ordered, the center will send off the items to a requested jetty, for the requested timing. 
According to Veligaa Hardware, the corporate customer service center will be open every day, except Fridays. Account managers are assigned to handle and manage the request of the clients, and by contacting the key account manager, customers will be able to manage emergency requests.
The Veligaa Corporate Customer Service Center offers hardware solutions for resorts and projects with fast and on-time delivery service. Furthermore, special rates and credit scheme options are offered to corporate customers.
To request services or assistance, customers can call 3333881 or email corporate@veligaa.com.