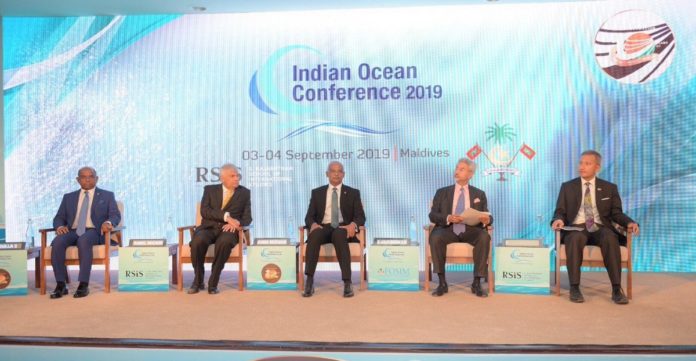 President Ibrahim Solih stated that quick steps need to be taken to maintain the fish stocks in the Indian ocean.
In the Indian Ocean Conference held at The Paradise Island Resort, President Ibu Solih talked about the importance of maintaining the fish stock in the Indian Ocean. He stated if the fish stock in the Indian Ocean gets destroyed, it will affect all the countries sharing this ocean. Hence, Maldives would use sustainable fishing methods to protect it and also encourages all the companion countries to do the same.
President Ibu Solih highlights that there are few economic activities in southern Asia compared to other parts of the world. It will have a good effect on all southern countries if we together discuss the issues we face on the business and find solutions for it.
In this conference 35 countries around the world participated. There is a discussion scheduled between these countries to discuss issues that are faced on national security.