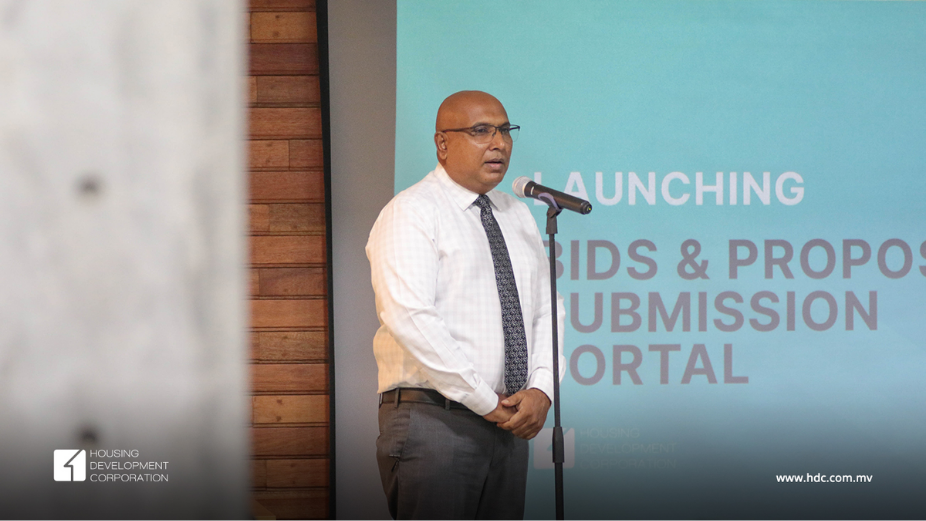 Housing Development Corporation (HDC) has yesterday launched the first online bid and proposal submission portal in the Maldives.
The public can now check potential business opportunities and submit bids and proposals free of hassle through the portal. RFP opportunities and proposal forms are now available on the portal.
HDC highlighted that the portal will aid the company's transparency and streamline the bid process. Applicants will receive instant notifications about their applications directly on their mobile and email.
Managing Director of HDC, Ahmed Suhail revealed that many bids have been rejected as the documentation submitted was incomplete. Suhail further expressed hope that the portal will solve this issue and encourage a competitive environment.
To visit the portal: https://t.co/YRG6gvl0GN