Bank of Maldives (BML) builds a waiting area in Naifaru School under their scheme "Aharenge Bank Community Fund".
Aharenge Bank Community Fund is a program in which BML finds the best five projects from education, sports, environment-related proposals sent to BML and gives assistance of MVR 50,000.
According to BML's Manager Public Relations Mohamed Saeed, Community Fund has made the dreams of many people come true and due to that, they get a lot of support from the public. Saeed said that they want to financially help the projects which helps the community and develop the country.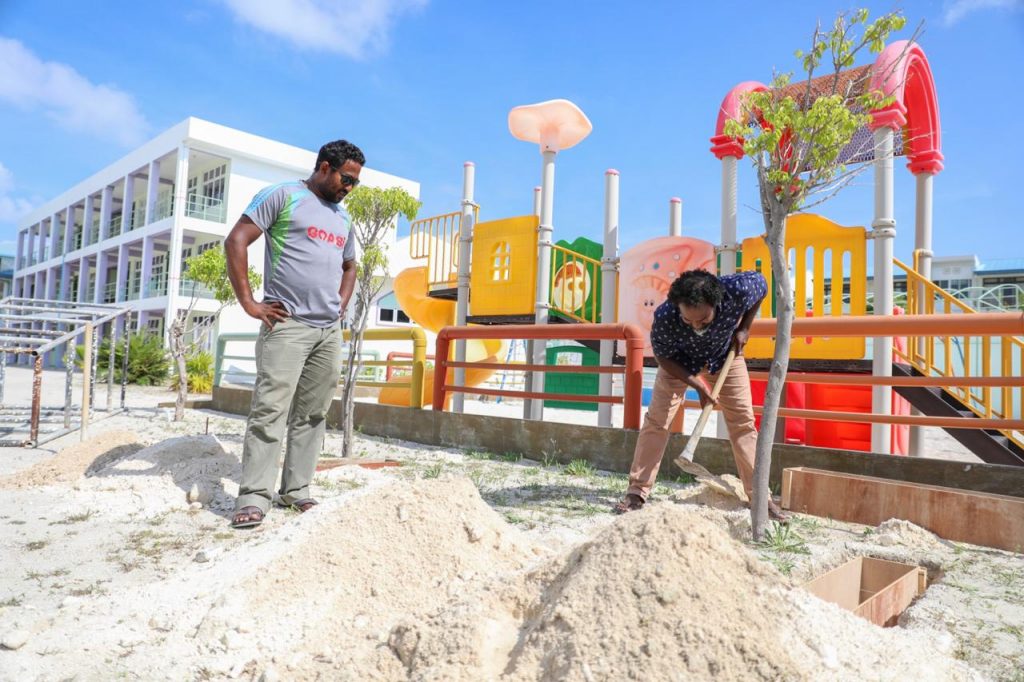 Naifaru proposal winner, Naifaru Juvenile member said that this project was a really good present for the parents and students of Naifaru. And it is a dream of them to watch parents not staying in the sun waiting.
BML has started the aid project in 2018 in the name of Aharenge Bank, in which they have financially assisted in 110 projects.