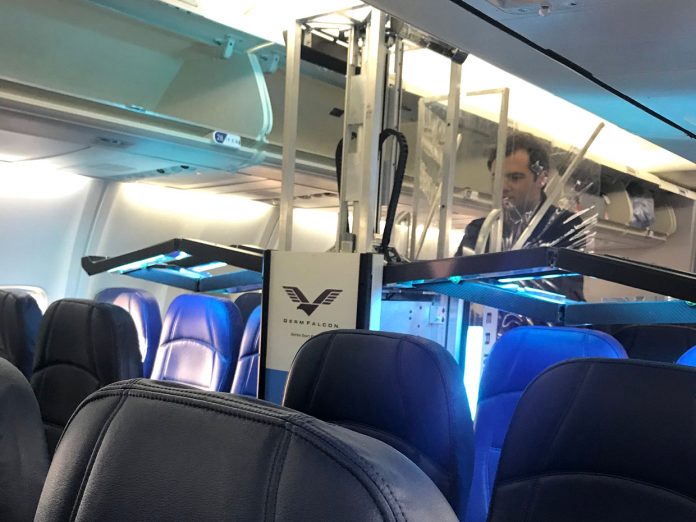 Dimer UCV Innovations introduced a UV-C emitting cleaning machine called GermFalcon for the airline industry. With the spread of COVID-19 globally the demand for GermFalcon has risen significantly as many airlines use this innovation to decontaminating airplanes.
Elliot Kreitenberg, president and co-founder of Dimer UCV Innovations, has said that the use of machines had been offered to the airline industry for free during the pandemic.
In addition to that, he noted that they are building units as quickly as they can to meet up with the demand. He has also highlighted that GermFalcon can clean a typical narrow-body aircraft in three minutes.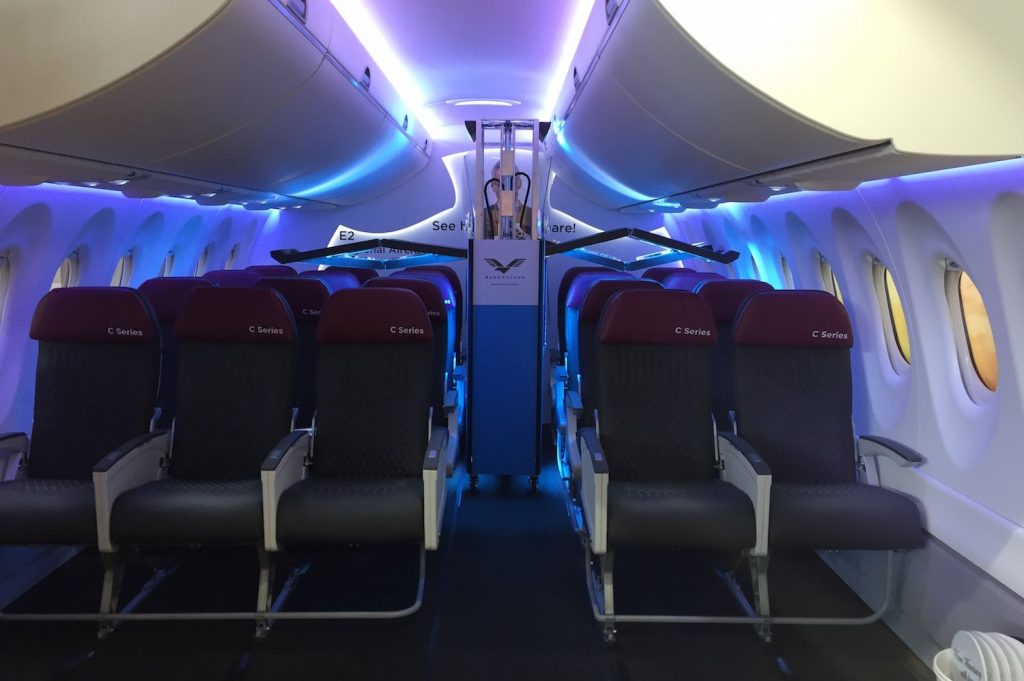 CHEO Research Institute in Canada has looked at using UV-C to disinfect personal protective equipment such as N95 masks, but not surfaces. However, the University of California Santa Barbara, Seoul Semiconductor Co Ltd has reported 99% sterilization of coronavirus in 30 seconds on surfaces.