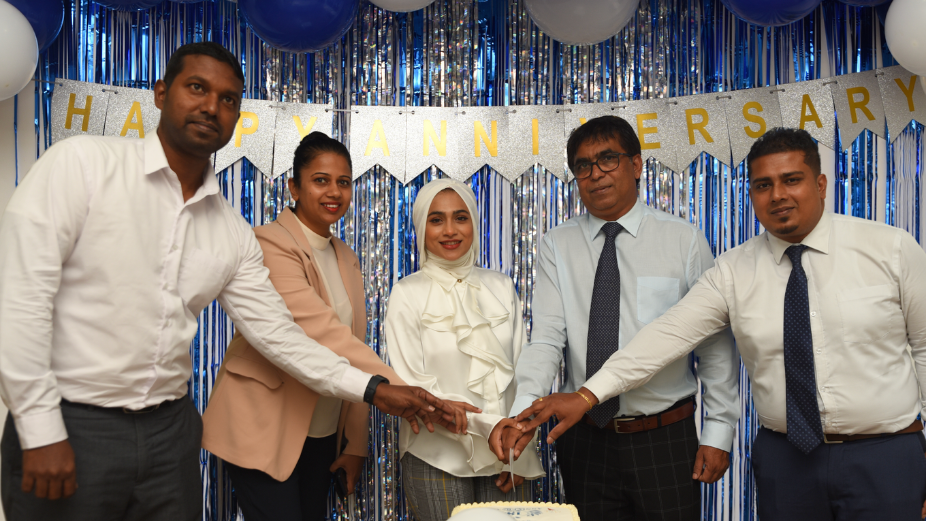 Ace Travels Maldives (ATM) celebrated its 18th anniversary, reaffirming its position as a prominent figure in the travel sector.
Speaking on this milestone, Mr Mohamed Firaq, the Managing Director of Ace Travels Maldives, addressed his dedicated team: "As we look back on our accomplishments, let's also look ahead to the exciting future that awaits. Together, we'll continue to provide exceptional service and unforgettable experiences to our clients in the Maldives and beyond. Thank you for being the backbone of Ace Travels Maldives, and here's to the next chapters of our journey. Cheers to our remarkable team and to many more years of success and growth!."
Specialising in a broad spectrum of travel-related services, Ace Travels Maldives boasts expertise in arranging services for global airlines, curating vacation packages locally and internationally, managing medical and group travels, and overseeing MICE travel arrangements. Moreover, they excel in airport ground handling supervision and provide top-tier VIP/CIP services, among other offerings.
For those interested in further details or keen on availing their services, Ace Travels Maldives can be reached at 333 6886, +960 7931334, or +960 7926087. They are also accessible via Viber and WhatsApp. Queries can be directed to their email at sales@acetravels.mv.