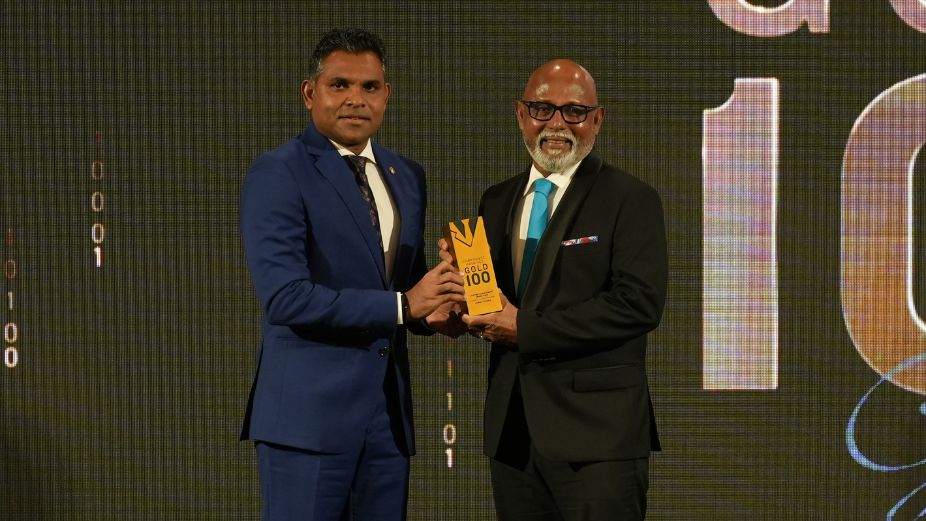 The founder and chairman of ADK Group of Companies, Mr Ahmed Nashid has received the prestigious Corporate Maldives Lifetime Achievement Award at the "GOLD 100 GALA" held last night at CROSSROADS Maldives.
A visionary leader and a trailblazer in private healthcare in the Maldives, Ahmed Nashid started his career in the Merchant Navy at the age of 17. He travelled the world in the late 1970s, and in the mid-80s, he invested his savings into healthcare and pharmaceutical ventures in partnership with his brother-in-law, the late Mr Hassan Ibrahim, and launched ADK Mediclinic in 1987, a small facility with a single doctor, which laid the groundwork for the present-day ADK Group of Companies. By 1992, the clinic evolved into ADK Medical Centre, the first 24-hour private medical centre in the nation.
Mr Nashid's passion for enhancing healthcare services in the Maldives led him to boldly bid for and secure the tender to develop the former government hospital for private operation in 1995. Leveraging his experience and expertise, he transformed ADK Hospital into the country's leading private healthcare facility, with state-of-the-art technology and a vision to become the Maldives' first quaternary-level medical facility. Under his leadership, the ADK Group has diversified into various industries, including healthcare, pharmaceuticals, real estate, general trading, logistics, and tourism. The recent opening of Oaga Art Resort is a testament to his unwavering commitment to expanding the ADK Group's business ventures.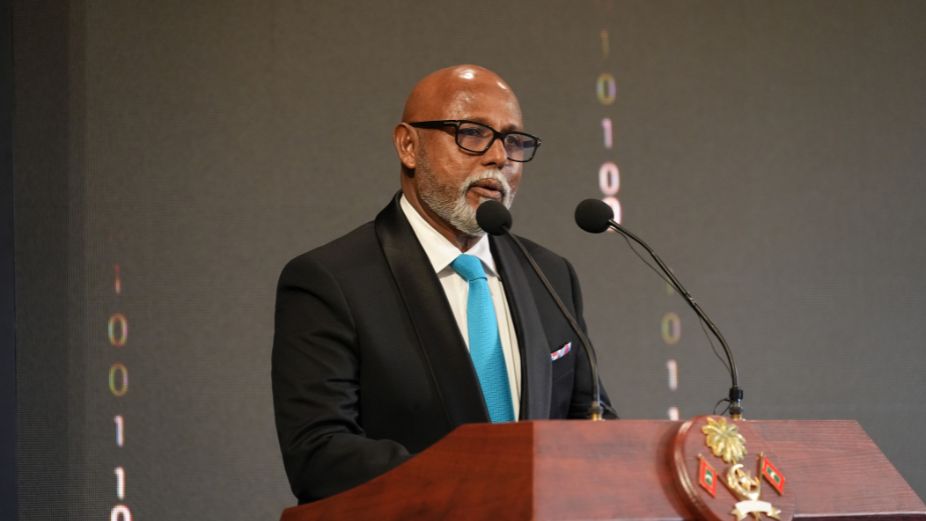 In addition to his core businesses, Mr Nashid is a shareholder and active Director of Medianet, a prominent cable TV network in the Maldives. He also co-founded Horizon Fisheries Pvt Ltd to develop and manage Maandhoo Fisheries Complex and chaired the company from 2003 to 2009. Mr Nashid has also been involved in politics, serving as a parliament member for two terms and actively participating in the Constitutional Assembly from 2005 to 2008 in compiling the current Constitution. He formed Jumhooree Party (JP) in 2008, where he served as Deputy President until his resignation in 2012, and subsequently joined the Maldives Democratic Party (MDP).
Mr Nashid firmly believes that the private sector must contribute significantly to the socio-economic development of the nation. In recognition of his accomplishments, he has been awarded the 'National Encouragement Award' in 2001, the 'President's Tourism Gold Award,' and the prestigious 'National Award of Honour' for healthcare services in 2022 by the government. Today, ADK is a well-recognized brand across numerous fields, and "ADK Nashid" is celebrated for his philanthropic contributions and unwavering commitment to serving the people.
The seventh edition of Corporate Maldives "GOLD 100 GALA" was held at CROSSROADS Maldives on the evening of 16th May 2023. "GOLD 100 GALA" is an annual invitation-only networking event bringing together top executives of the Maldivian business community, and celebrating the high-achieving companies of the Maldives.