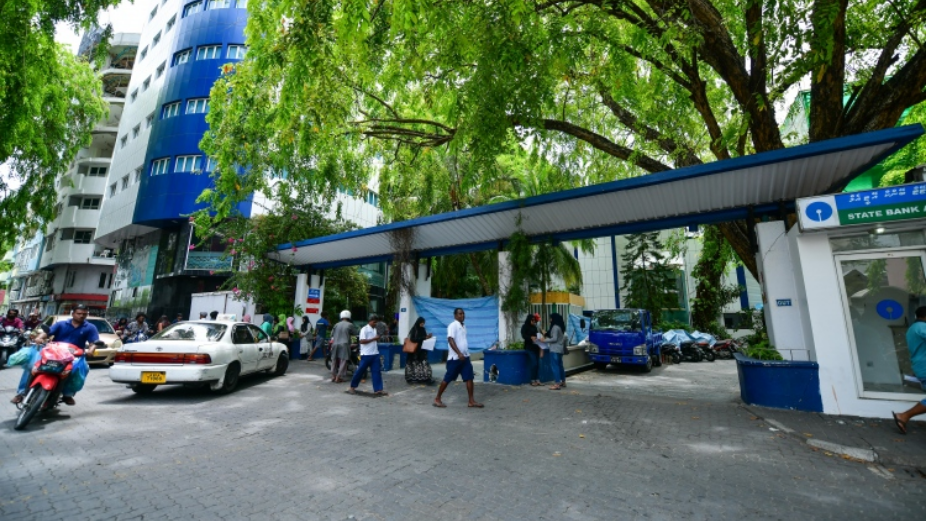 ADK Hospital has announced the establishment of a COVID-19 day treatment unit, exclusively for known COVID-19 positive patients.
Short stay services are available at the unit for COVID-19 positive patients. These services include:
Medical assessment for stable high risk individuals
Blood transfusions for Thalassemic and others
Pregnant women for FHS, NST, etc.
Wound care and minor trauma management
Prescribed investigations (blood tests, ECG, etc.)
Others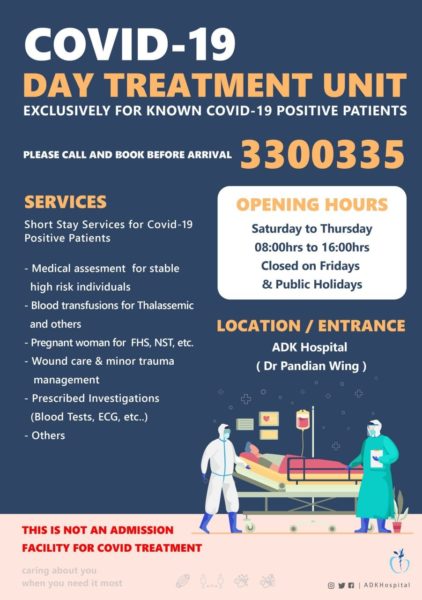 The treatment unit is located at ADK Hospital, Dr Pandian Wing.
Opening hours of the treatment unit are from Saturday to Thursday, 0800hrs to 1600hrs. The day treatment unit is closed on Fridays and public holidays.
Before arrival, please make a booking by calling 3300335.