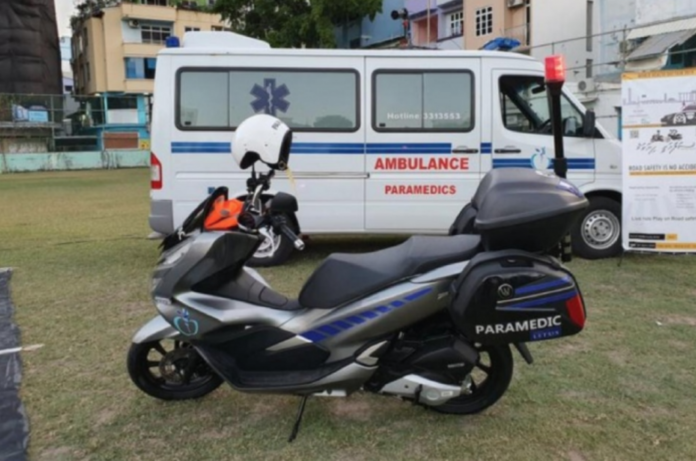 ADK Hospital will be inaugurating motorcycle paramedic services under the first response service to carry nurses and doctors to the injured quicker than ever. The service was showcased during the World Health Day fair held at Henveiru Stadium on 11th April 2019.
The amenity will begin within approximately a week and is being used to reduce the time taken to reach patients in ambulances as per the Managing Director of ADK Mr. Mohamed Afaal. He mentioned that many problems had arose due to the long time taken by the ambulance to reach patients and the cycle paramedic will help in solving those problems.
ADK will be providing the amenity with personnel specifically trained for cycle paramedics. They will be using a modified PCX motorcycle for the paramedic services with an attached box of medical tools.