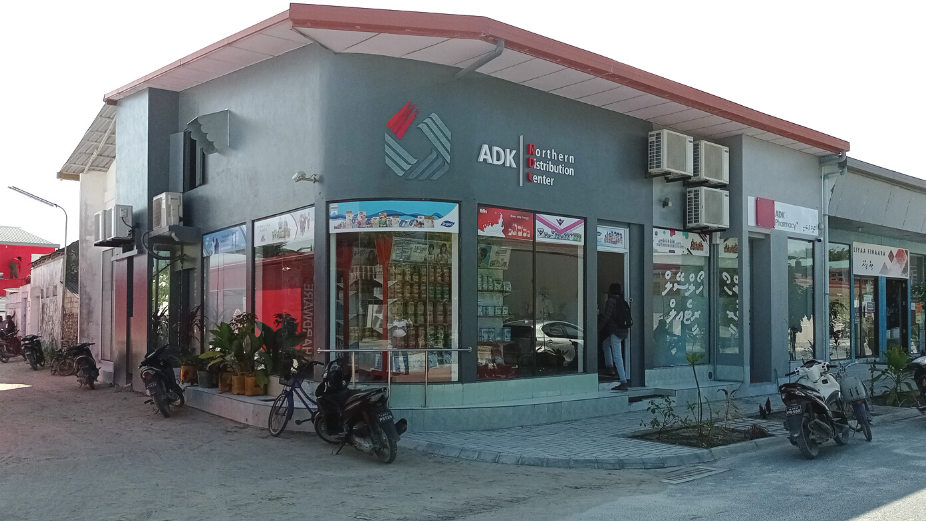 The ADK Northern Distribution Center (NDC), operated by ADK in Hdh. Kulhudhuffushi, has been relocated and reopened on 30th November 2020. Now located at Haalige, Bandaaramagu, the NDC will be offering goods for wholesale and retail purchasing.
The NDC, which has been in operation for the past 7 years, was relocated with the aim of easing access to those coming to the atoll in purchasing goods, as well as to provide better services to customers.
On top of this, a new retail pharmacy ADK Pharmacy 20 has been opened in the same location. All medicines and prescription medications being sold by other ADK pharmacies will be available at ADK Pharmacy 20.
The company has also announced that Husnuvaa Aasandha services will soon commence at the pharmacy.
Opening times for NDC are Saturdays to Thursdays, 8:30am to 6:00pm. The center is closed on Fridays.
ADK Pharmacy 20 will be open from Saturdays to Thursdays, 8:00am to 6:00pm, and again from 8:00pm to 11:00pm. On Fridays, the pharmacy will be open from 4:00pm to 6:00pm, and from 8:00pm to 11:00pm.