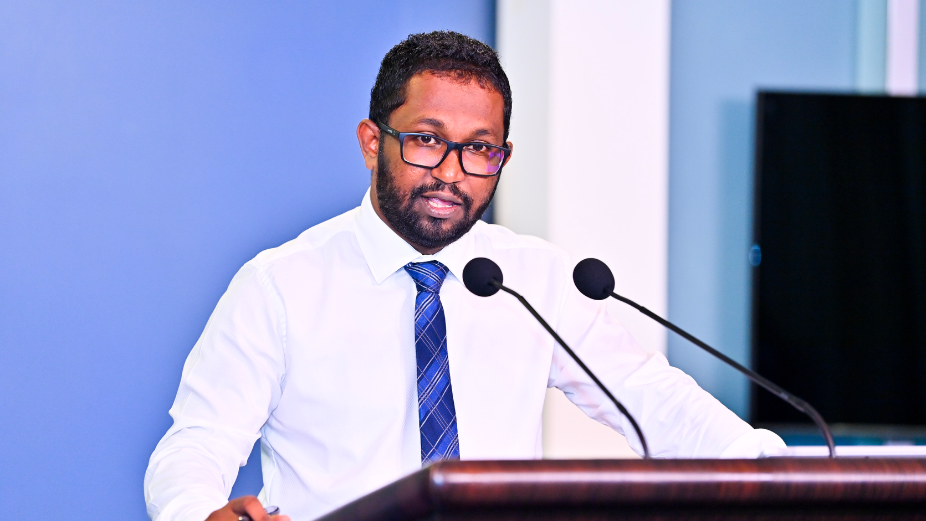 Spokesperson Miuvaan Mohamed stated on Thursday that the administration is ushering unprecedented and transformational changes to Bodu-Thiladhunmathi—the three northernmost atolls of the country. He made the remarks at a press briefing held at the President's Office.
President Ibrahim Mohamed Solih is scheduled to travel to four islands in the Bodu-Thiladhunmathi region next week, where he will inaugurate several projects initiated by the administration. Highlighting the notable developmental initiatives of the administration in the region, the Spokesperson emphasised that the administration's Raajje Transport Link (RTL) ferry service had interconnected the region.
He noted that upgrades to the Kulhudhuffushi Regional Hospital are underway and that water and sewerage network development and other projects are ongoing. He also announced that the expansion project of the Hanimaadhoo International Airport would be signed on Sunday, September 25, 2022.
The Spokesperson stated that the administration's "Jazeera Raajje" developmental policy aims to ensure essential services in all inhabited islands and ease transportation and access to services across the country. He added that transformational changes to the Bodu-Thiladhunmathi region represent the developmental vision of the administration.
The Spokesperson also briefed the media about President Solih and First Lady Fazna Ahmed's visit to the United Kingdom to attend the state funeral of the late Queen of the United Kingdom of Great Britain and Northern Ireland and the Commonwealth of Nations, Her Majesty Queen Elizabeth II. He also recapped details of the ratification of two amendment bills.