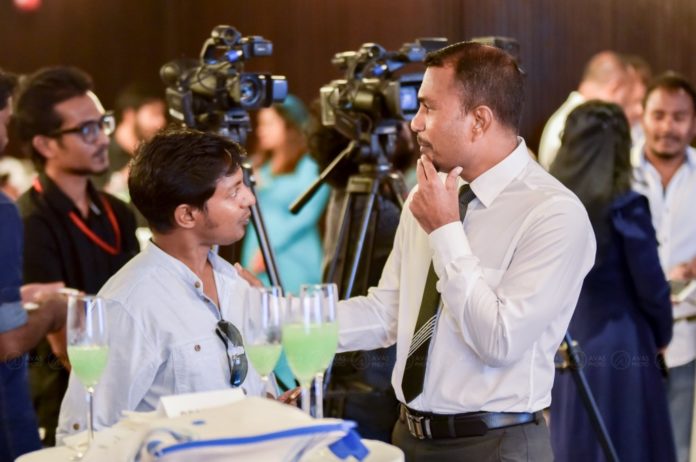 Maldives Marketing and Public Relations Corporation (MMPRC) in collaboration with Six Senses has launched a video competition, "Adventures of the Maldives".
In the launching ceremony of this competition, the Acting Managing Director of MMPRC, Haaris Mohamed stated that this co-promotional marketing activity was organized with the aim of displaying personally shot videos by locals and tourists engaging in adventurous activities in the Maldives including scuba diving, free diving, surfing, snorkeling, water sports, island excursions and other unconventional adventure related activities in the Maldives. According to Haaris, this is a cost-effective marketing technique that will have a huge audience to see the beautiful Maldives as a destination.
Haaris also stated that tourists as well as locals can share their experience in the Maldives via this competition by publishing a creative video inclusive of the beautiful scenarios of the Maldives.
Participants who are interested in "Adventures of the Maldives" video competition can enter it by publishing a 1-minute video to www.visitmaldives.com/adventures or Facebook from 12th September till 2pm of 12th October. Once all the participants publish their videos, a voting poll will be opened from 22nd October till 2pm of 5th November followed by a judging process that will be conducted between 12th November to 30th November.
Following the judging, the winner will be announced by the second week of December. The winner will be entitled to a cash price of $6,500 (MVR 100,230). Additionally, the top 10 videos chosen by the judges will be featured on the official YouTube channel of MMPRC (Visit Maldives), published on social and online media channels of MMPRC (Visit Maldives) and showcased on International Travel and Trade Fairs.