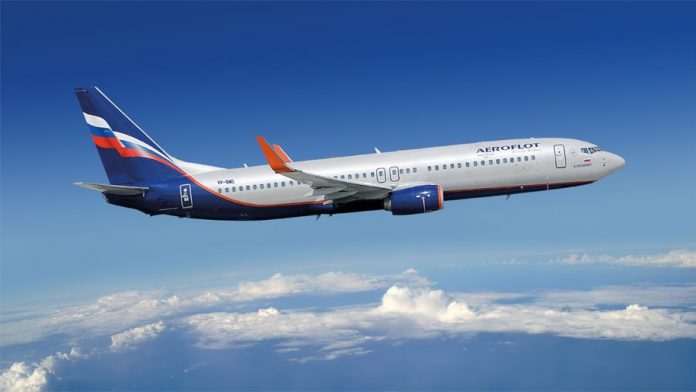 The flag carrier of the Russian Federation, Aeroflot will resume flights to Maldives from 10th September. The airline will be operating 2 flights a week.
Flights to Malé will resume on the following schedule:
– Flight SU0322 Sheremetyevo —Malé on Thursdays and Sundays
– Return flight SU0323 Malé — Sheremetyevo on Fridays and Sundays
The airline will also resume international flights to Dubai and Cairo.
Flights to Cairo will resume from 9 September on the following schedule: 
– Flight SU400 Sheremetyevo—Cairo on Mondays, Wednesdays and Saturdays
– Return flight SU401 Cairo—Sheremetyevo on Tuesdays, Thursdays and Sundays
Flights to Dubai will resume from 11 September on the following schedule:
– Flight SU0522 Sheremetyevo—Dubai on Fridays and Saturdays in September, and on Fridays and Sundays in October
– Return flight SU0523 Dubai—Sheremetyevo on Saturdays and Sundays
The frequency of flights is subject to change as Aeroflot's international flight schedule is restored, the airline reported.
The Russian Prime Minister Mikhail Mishustin signed a directive to resume international air service to Egypt, the United Arab Emirates, and the Maldives on a mutual basis, the government's press service reported earlier this month.
Russia closed borders and suspended international air travel on March 28 in response to COVID-19 pandemic. From 1st August, the country resumed flights to Great Britain, Tanzania, and Turkey. Air service was restored between Russia and Switzerland from 15th August.
Russia is the 4th most important market to Maldives based on figures from January 2020. In 2019, the Russian market showed a 17.5% growth in arrivals to Maldives.