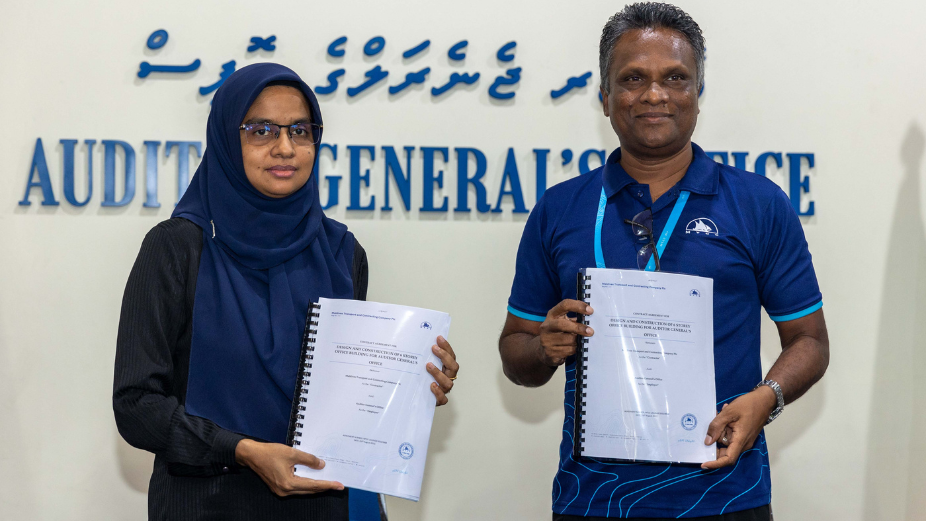 Maldives Transport and Contracting Company (MTCC) has signed an agreement with Auditor General's Office to design and construct a 6 storey office building for Auditor General's Office.
CEO Adam Azim signed on behalf of MTCC, while the Director of Corporate Services, Ms. Nishfa Firaq, signed on behalf of Auditor General Office.
The building will be constructed on a plot area of 17,426.40 sqft and a gross floor area of 77,718.10 sqft. The 6 storey building will have a height of 23.1 m.
According to MTCC, the value of the project is MVR 138.67 million and it is to be completed within 730 days.