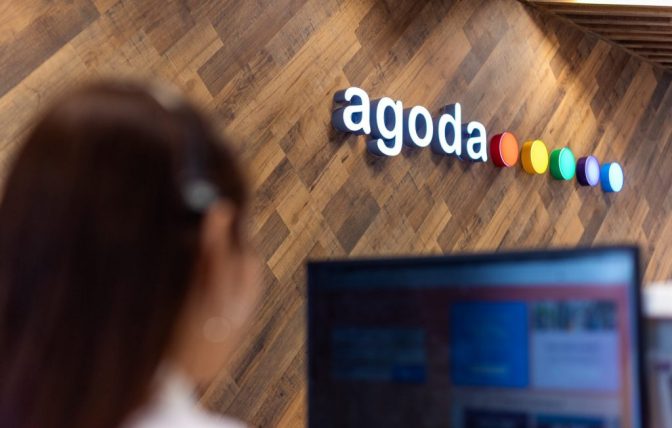 Agoda, the hotel booking giant has launched an online portal "Agoda Talent Directory" to assist their former employees in finding jobs.
"We built this because we've had to say goodbye to great people at Agoda recently; talented individuals who we believe other companies would be lucky to have," a statement on the Agoda Talent Directory site said.
Agoda Talent Directory is a live document where former Agoda employees provide details for potential employers to access on their site. To enroll for the directory, former employees are requested to email at: alumni@agoda.com.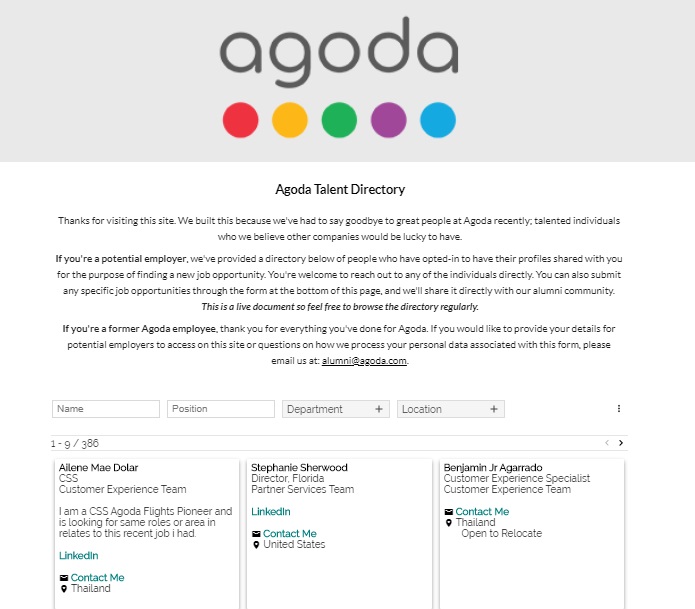 The directory provides a list of people who have opted-in to have their profiles shared for the purpose of finding a new job opportunity. Potential employers can reach out to any of the individuals directly or submit any specific job opportunities through the portal and Agoda will share it directly theie alumni community.
Agoda has laid off more than 1,500 employees in 30 countries, accounting for about 25% of the total workforce due to the COVID-19 crisis.